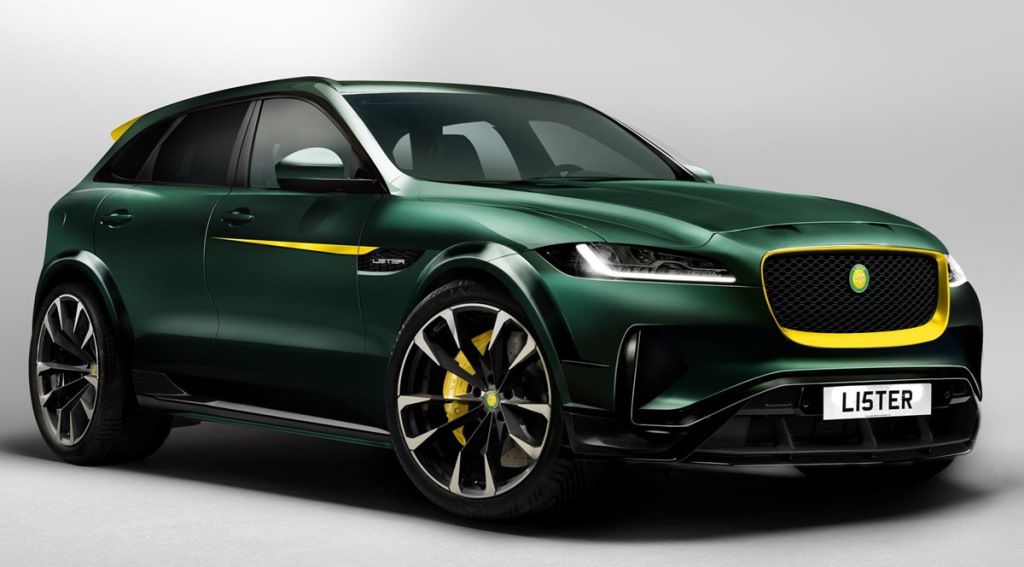 Lister

- LFP Price:

from £140,000
Last Updated On: 10/11/2018
Hot in the broad tyre tracks of the fast-selling new Lister LFT-666 coupe confirmed last month, the 65-year old all-British specialist sports car maker - The Lister Motor Company - can now also confirm the recent rumours that it will soon be launching the world's fastest SUV: the Lister LFP
Full details of the new, bespoke Lister LFP are still under wraps, but key vital statistics can now be revealed…
The Lister LFP will produce around 670bhp, with a top speed of 200 mph and an estimated 0-60 mph time of just 3.5 seconds, with extensive carbon fibre modifications helping to potentially make it the world's fastest SUV
Following great customer interest in this new monster killer SUV model, The Lister Motor Company is now taking advance orders for the LFP, with prices estimated to start from around £140,000.
Set for full release in the coming weeks, Lister's new LFP will follow the overwhelming success of the devilish LFT-666 coupe, launched earlier this year, and already becoming the fastest-selling model in the all-British specialist sports car maker's 65-years of continuous history, with first customer deliveries due to commence in October.
Early prospective customer interest in the Lister LFP is already considerable, prompting the Company to open its order book now, ahead of the official reveal of the model, with pricing set to begin at around £140,000, and extensive carbon fibre modifications to help improve weight reduction and road holding. Final specifications will be confirmed in the coming weeks.
Additional Images: click to enlarge