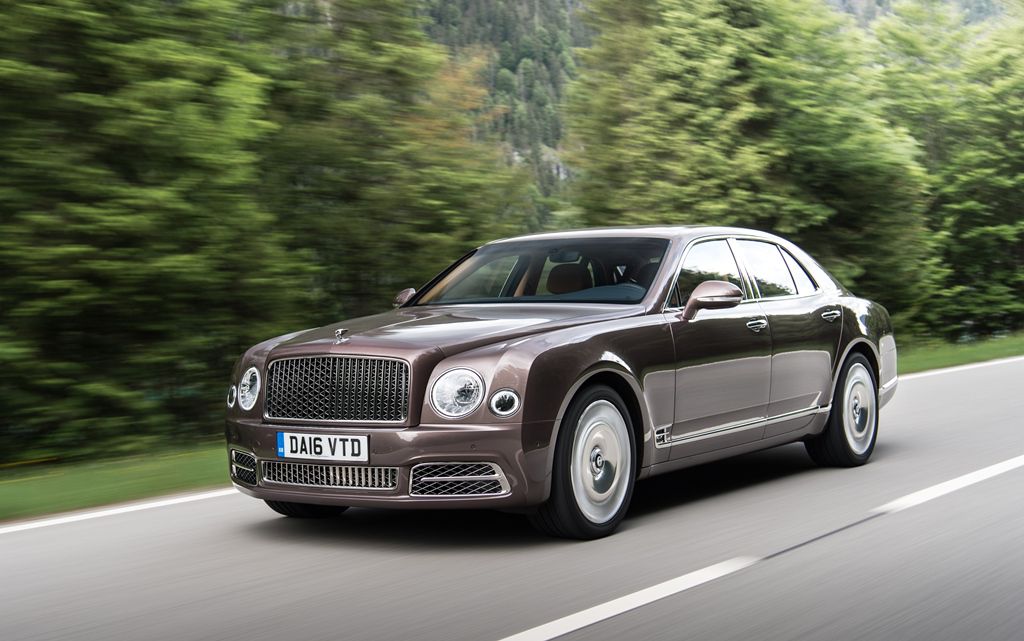 Bentley

- Mulsanne Price:

from £238,700
Last Updated On: 18/10/2019
Launched in 2009, the Bentley Mulsanne takes its inspiration from some of the greatest of W.O. Bentley's creations of yesteryear, generating its own echoes of that remarkable era. This is a car that makes the joy of driving its central focus. Whether you are behind the wheel or as a passenger, every journey is an event. With its sumptuous interior time can seem to stand still, for this is a Bentley laced with power, enabling its occupants to drive, relax, converse and enjoy themselves in impeccable style, at remarkable speeds. W.O. would heartily approve.
For over 50 years Bentleys have been powered by exceptional V8 engines. The Mulsanne is no exception. Under its bonnet lies a twin-turbocharged 6¾ litre V8 engine that generates 505bhp, while the maximum torque of 712lb ft is now delivered at just 1750rpm. This results in a 0-60mph (97km/h) time of just 5.3 seconds and a maximum speed of 184mph (296km/h).
The interior of the Mulsanne is like no other car in the world. Carefully positioned mood lighting and the aroma of leather are complemented by knurled stainles steel, smooth wood veneers and cutting edge technolgy. The latter includes an up-to-the-minute infotainment system that is also incredibly easy to use.
The option of Mulliner Driving Specification is offered on the standard Mulsanne, which adds another level of exclusivity which includes handcrafted details such as a new 21" Radiance alloy wheel by Mulliner, Flying 'B' style wing vents in polished stainless steel, unique Mulliner treadplates and a new sports-tuned suspension setting.
There is also the option of the Extended Wheelbase version, which adds 250mm to the standard Mulsanne's wheelbase and gives significantly increased legroom for the rear passengers (images 5 and 6).
In Autumn 2014, Bentley announced the Mulsanne Speed (image 8), which features an uprated version of the existing 6¾ litre powerplant and is very much tailored to driver involvement. The Speed reaches 60 mph in 4.8 seconds (0‑100 km/h in 4.9 seconds) and reaches a top speed of 190 mph (305 km/h), all combined with a 13% improvement in efficiency.
There are several design changes to the exterior and the Mulliner Driving Specification interior is fitted as standard on the Mulsanne Speed. It adds superb styling cues including colour split diamond-quilted seats (image 7), a knurled gear lever, organ stop controls and drilled alloy sport pedals.
Additional Images: click to enlarge