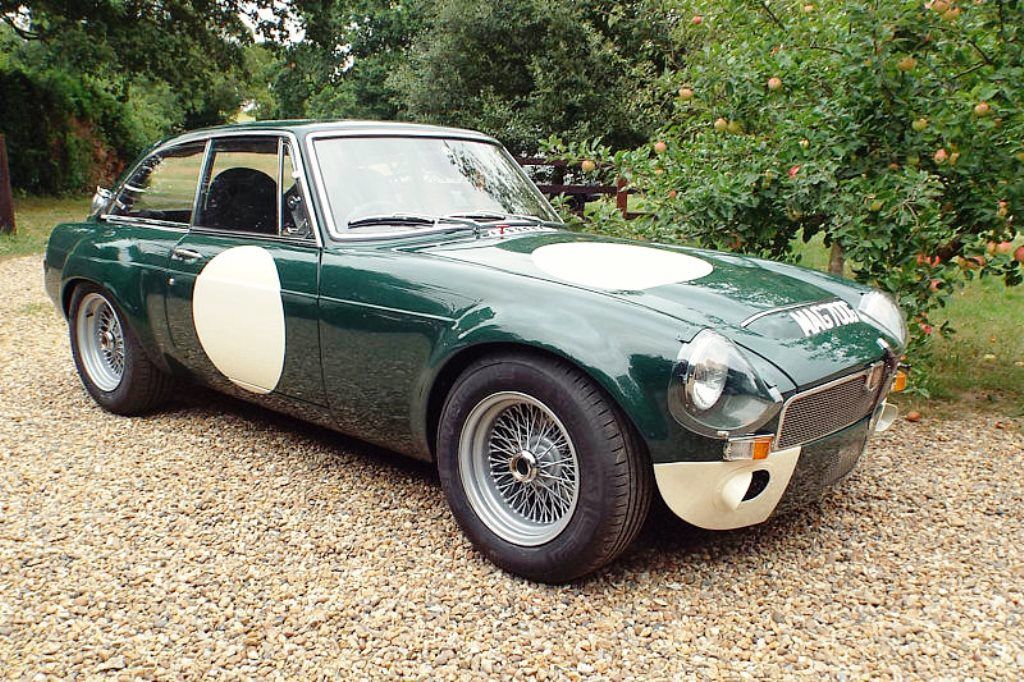 MG Motorsport

- MGC GTS Sebring/MGB Historic Racer Price:

£59,500
Last Updated On: 02/05/2016
MGC GTS Sebring (top images)
The MGC GTS Sebring replica was originally built by MG Motorsport as a showcase for their MGC enhancements, beginning with a bare shell rebuild, fully documented and photographed. It's a faithful reproduction of the original MG Works cars named after the famous Sebring racetrack in Florida, and only two of which were ever built.
This is not a race car, but a usable fast road long distance tourer which can be used for rallies and trackdays as well. It is a fully carpeted, comfortable car with Ridgard seats and new interior, Sebring dashboard, fast road engine with Webers, 5 speed gearbox, ball joint front suspension with u/r torsion bars, h/r rack and pinion, adjustable shocks front & rear, all poly bushed. The wire wheels are specially made 7 X 15 (5 incl spare), plus new 'get you home' 5 X 15. Most parts are new, the rest reconditioned. This is effectively a new car and to be included in the price, if required, is a rear roll cage with belt bar, heater, and external mirrors as required.
MGB Historic Racer (bottom images)
In 2001, using the original shell and parts from 1963, this car was rebuilt to FIA Appendix K international regulations for Competition GT cars. Under these regulations the cars must run to their period Homologation Form, restricting modifications to those available at the time from BMC Special Tuning.
This particular car won the 2011 Guards Trophy Championship outright and has won over 80 races. The engine is a standard MGB unit bored to the maximum capacity allowed at 1853cc, with a modified cylinder head and camshaft, doubling the original power output. The gearbox has close ratio gears and the axle a Salisbury limited slip differential. MG Motorsport has built 42 of these cars to date, usually to the same specification as this car. These cars are particularly competitive in long distance racing due to their reliability and the ability to punch above their weight.
Additional Images: click to enlarge