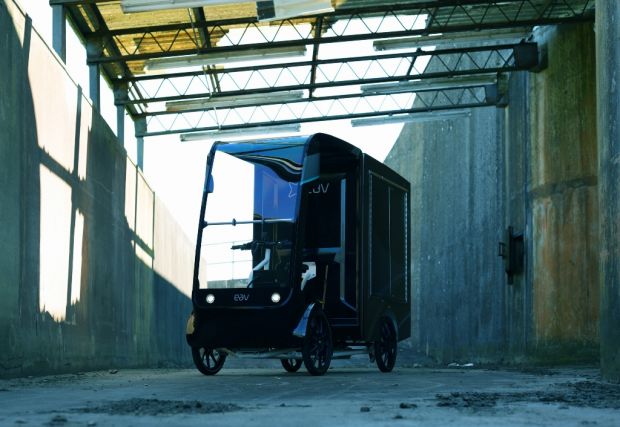 EAV2Cubed eCargo bike surpasses international safety standard
31st October 2022
Electric Assisted Vehicles Limited (EAV), the Oxfordshire-based sustainable zero-emissions vehicles manufacturers, have successfully passed the EU and international safety standard test EN15194. Conducted at the independent test facility of Hansecontrol GmbH in Germany, EAV continue to confirm their commitment to the highest levels of safety testing for eCargo bike manufacturing in Europe.
Discussing the company's latest success, Adam Barmby, CEO and founder of EAV commented, "We fully embrace both the need and requirement to submit our vehicles for extensive testing to internationally defined standards. We comprehensively test EAV models here at our Upper Heyford facility on all aspects of safety, handling, usability, and durability. The defined EU standard tests are benchmarks of the industry, so we submitted our EAV2Cubed for testing and worked with our motor supplier Heinzmann and the Hansecontrol testing facility in Hamburg Germany, to analyse the bike's performance and test results. The test was a resounding success for both us and Heinzmann and confirms our legally approved status to operate throughout Europe."
Peter Mérimèche, CEO of Heinzmann added, "We believe that EAV have the definitive eCargo vehicle. And, with power from the Heinzmann motors and this successful EN15194 test result, the combination provides market leading performance, safety and reliability."
The EAV2Cubed is currently in production at EAV and being shipped to various clients both in the UK and internationally. With a capacity of 2 cubic meters and holding up to 150kg of cargo, the EAV2Cubed is one of the most effective light commercial goods vehicles available on the market. Additionally, being emissions-free has allowed EAV to have already saved over 150,000 tonnes of CO2 to date for their customers, in comparison to a standard diesel van, just through the switch to the industry-leading eCargo bike and last mile delivery urban transport solution.
Older

Articles