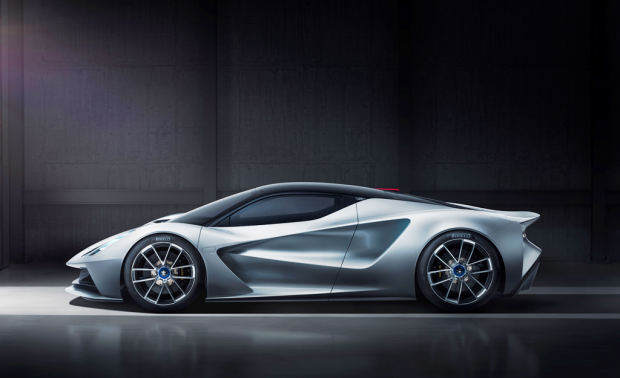 Lotus named as Luxury Brand of the Year
30th October 2019
Lotus has won the prestigious 'Luxury Brand of the Year' award at the annual Luxury Briefing Awards 2019. The car maker was honoured at a gala ceremony staged at The Savoy, London in front of more than 350 VIP guests.
Founded in 1996, Luxury Briefing provides industry reports, analysis and expert opinion across all sectors of the luxury industry. 'Luxury Brand of the Year' is one of the top awards and chosen by the organisation's board of directors. In selecting Lotus, Sir Eric Peacock, Chairman of Luxury Briefing, said Lotus has "revolutionised and disrupted its sector by blowing away all boundaries and limitations with an energetic burst of innovation and repositioning".
Praise was given for ongoing enhancements to the Lotus brand, which to date have included a new corporate identity, new 'For the Drivers' brand tag line, and a complete overhaul of its digital presence. Sir Eric acknowledged Lotus' commitment to top-level motorsport through the Evora GT4 Concept, the Premier League football partnership with Norwich City, and a collaboration on elite cycling performance through the expanding Lotus Engineering consultancy.
However, what excited the Luxury Briefing team most was the launch of the all-electric Lotus Evija hypercar. Sir Eric called it "a game-changer of a new car" which had raised the brand's global profile massively. It marks the start of an ambitious and exciting new product plan that will grow the brand over the next decade.
Phil Popham, CEO, Lotus cars, collected the award and commented: "We are a performance car company with bold ambitions for the future, so to be recognised and honoured as a luxury brand at this stage of our journey is a fantastic achievement. This award is for everyone in the Lotus family around the world who is working tirelessly to grow our brand and achieve new levels of success. I'm confident it will the first of many from outside the automotive sector."
Other brands recognised at the awards include Princess Yachts, Hennessey XO, Selfridges, Fortnum & Mason, Timothy Oulton, Creed Boutique, Aston Martin and Bentley.
Older

Articles