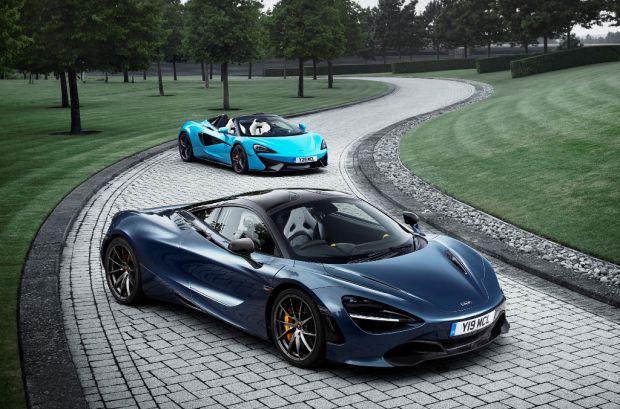 McLaren Automotive accelerates to fourth consecutive year of profitability in 2016
29th June 2017
British sportscar and supercar manufacturer, McLaren Automotive, today announces yet another record-breaking year in respect of vehicle sales and financial performance.
Profit before tax of £9.2M from an annual sales revenue of £649.8M in 2016 gave McLaren Automotive a fourth consecutive year of profitability in only six years, since start of sales in 2011. This was an increase in profit before tax of 70% compared to the £5.4M reported in 2015.
Operating profit of £65.8M in 2016 was the company's highest ever, standing at 10% of turnover and representing a 180% increase over 2015. The strong financial performance in 2016 was underpinned by record sales, with a total of 3,286 cars purchased; this was a 99% increase over 2015 and exceeded the company's own expectations by almost 10%, with all geographic regions achieving sales growth.
"The positive financial performance in 2016 was underpinned by a 44% increase in sales revenues and is further proof that McLaren Automotive's growth plans are both achievable and sustainable," said McLaren Automotive Chief Executive Officer, Mike Flewitt. "Investment in R&D and future product during the period of £129.1M – 20% of turnover – reaffirms our commitment to the Track22 Business Plan that will produce 15 new models or derivatives by the end of 2022 and the focus going forwards will be on successfully delivering these new products and managing continued profitable growth."
In its first full year of production, the Sports Series family accounted for 2,031 deliveries, the majority of which came from the recently-introduced McLaren 570GT and 570S models. The Super Series also continued its success story thanks, in large part, to the McLaren 675LT Coupé and Spider models. Having both sold out in a matter of weeks, the limited production, even more driver-focused and higher-performance derivatives of the Super Series started production in mid-2015 but continued through 2016. In total, 1,255 Super Series cars were sold in 2016.
In March 2017 the second-generation McLaren Super Series, the new McLaren 720S, was launched. The new car generated immediate customer interest and some 1,500 orders have been taken to date. A new convertible Sports Series model, the 570S Spider, was announced on 14th June 2017 and makes its world debut this week in the UK at the Goodwood Festival of Speed.
"The McLaren Automotive business continues to perform strongly, with 2016 returning a fourth consecutive year of positive financial results," said McLaren Automotive Chief Financial Officer, Paul Buddin. "Profit before tax was up by 70% to £9.2M, from our highest-ever operating profit of £65.8M, an increase of 180% over 2015. These results were driven by vehicle sales totalling 3,286 in 2016 – 99% up year-on-year and another record – and significant growth in revenues from McLaren Special Operations (MSO) and McLaren Automotive Aftersales operations."
Older

Articles