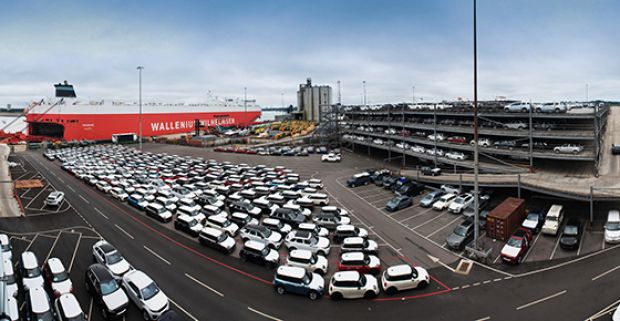 UK car output falls 14.2% in 2019
30th January 2020
UK car production fell -14.2% in 2019, to 1,303,135 units, according to figures released today by the Society of Motor Manufacturers and Traders (SMMT), with a -6.4% drop in December rounding off a third year of decline. Output was affected by multiple factors, including weakened consumer and business confidence at home, slower demand in key overseas markets, a number of significant model production changes and a shift from diesel across Europe.
Factory shutdowns in the spring and autumn, timed to mitigate expected disruption arising from the anticipated departure of the UK from the EU on 29 March and 31 October, also had a marked effect.
Manufacturing for domestic car buyers fell -12.3%, to 247,138 units, while exports also took a hit, down -14.7%, although overseas orders continued to drive volumes, accounting for more than eight in 10 cars built and totalling over one million units. Although shipments to the EU27 fell, by -11.1%, the bloc remains the sector's most important market with its share of exports rising by two percentage points to 54.8%.
Meanwhile, trade with the UK's next largest markets, the US (representing 18.9% of export volumes), China (5.3%) and Japan (3.2%) also fell, with exports down -9.8%, -26.4% and -17.7% respectively.
The UK's renowned small volume car manufacturing sector, however, bucked the trend with growing demand for some of the world's most iconic and desirable brands boosting output by 16.2% in the year. Meanwhile, production of alternatively fuelled cars rose, by 34.7% to 192,304 units, as global appetite for the UK's electric, plug-in hybrid and hybrid offering continues to rise.2
Thanks to its engineering excellence, expertise in advanced powertrain technologies, light-weighting and aerodynamics, the UK is well-placed to lead the charge in ultra-low and zero emission vehicle development and manufacturing – if the right business conditions are in place.
Older

Articles