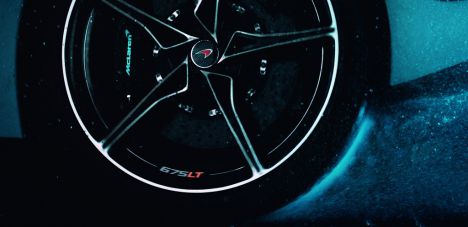 New McLaren 675LT: legendary 'Longtail' name to return at Geneva
28th January 2015
McLaren will look to its heritage when it revives the legendary 'Longtail' name given to one of the purest GT sportscars of all time, the McLaren F1 GTR 'Longtail', for the launch of the new McLaren 675LT at the 2015 Geneva Motor Show. This road legal supercar will embody the 'Longtail' ethos with a focus on performance optimised aerodynamics, increased downforce, driver engagement, power and reduced weight.
The 675LT will join the core range of McLaren supercars alongside the existing 650S and Asia-only 625C to form the newly named McLaren Super Series which sits above the recently announced Sports Series in the range hierarchy. In line with the convention begun with the 650S, the number 675 denotes the power produced by the 675LT's engine in PS – the output equating to a devilish 666bhp. This figure makes the 675LT the most powerful offering in the Super Series. It will be offered in coupé bodystyle only when deliveries start later this year.
The iconic Longtail name made its debut during the 1997 season of sportscar racing, and saw a legendary model from McLaren on the grids around the world evolve into the most efficient race-focused version seen to-date. Rather than rest on the laurels of the highly-successful examples from the previous two seasons, which included a win on its debut at the 24 Hours of Le Mans in 1995, McLaren moved the benchmark on further – an approach that echoes through the company to this very day. Formula 1™ knowledge and experience, and the know-how gained from the pinnacle of the sport created the purest version of a true world-beater.
The distinctive stretched silhouette of the McLaren F1 GTR became known during the season as the 'Longtail'. The nickname stuck, and the model demonstrated the ultimate example of one of motorsport's most successful GT cars.
More details of the 675LT, including its startling performance figures, will be announced in the weeks running up to the Geneva Show.
Older

Articles