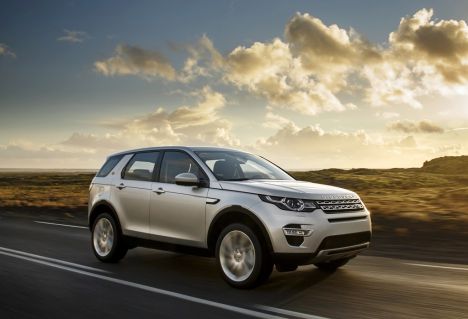 New Ingenium diesel engine for Disco Sport
27th April 2015
Land Rover has announced its innovative Ingenium diesel engine will be introduced to the Discovery Sport. Following its highly successful launch in September 2014, the premium compact SUV will now be available with enhanced performance and economy.
The 2.0-litre four-cylinder Ingenium diesel engine is designed to deliver class-leading torque and power outputs, combined with excellent refinement, reduced CO2 emissions and lower fuel consumption.
The Discovery Sport's EU6 compliant Ingenium engine will be available with two power outputs, 150PS and 180PS. The new 150PS derivative in its five seat set-up provides fuel economy of up to 57.7mpg and CO2emissions from 129g/km, whilst the TD4 180PS in its standard 5+2 configuration delivers 139g/km and 53.3 mpg on the combined cycle.
The arrival of these cutting-edge engines, which will replace the current diesel engine in EU6 markets, ensures Discovery Sport is one of the most efficient premium compact SUVs that both private and Fleet & Business customers can buy.
Older

Articles