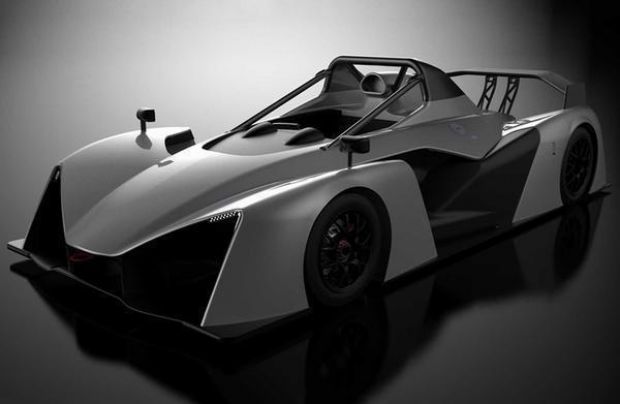 Radical co-founder announces exciting new track/race car
9th November 2018
Revolution Race Cars, a new start-up created by Radical co-founder Phil Abbott has revealed their first lightweight track machine, which is set to go on sale for less than £100,000 price tag. It has been specifically designed to be relatively cheap to run, illustrated by the fact that it should be able to cover more than 6000 miles, or 100 hours of racing, between engine rebuilds.
The car weighs 750kg, 75kg more than the original estimated figure, although this slight weight gain is compensated for by a higher claimed power output for the car's 3.7-litre V6 engine. This popular and reliable Ford powerplant has been beefed up to give an output of 350bhp.
The Revolution is driven through a six-speed sequential gearbox from specialist company 3MO, using technology usually found World Rally Championship cars.
The car is a two seater and apart from being a serious track day toy it is also elegible for certain race championships. It has been developed to appeal to both experienced and novice drivers.
The Revolution has been designed by Smon Cox, a former Infiniti and GM head of design and the finished bodywork has a strong emphasis on aerodynamics allowing it to "produce more downforce than anything else in its price bracket",
No pictures of the interior are available yet, but it's described as having F1 style controls, with everything operated via switches on the steering wheel. "Class-leading" elbow room allows it to be operated safely with two adults on board.
Older

Articles