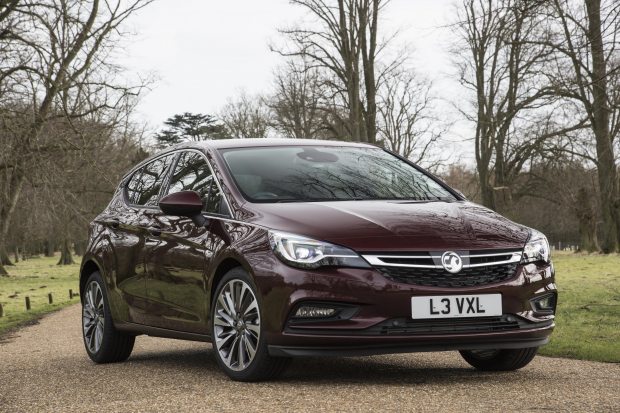 Vauxhall announce two new engines for best-selling Astra
16th May 2018
Vauxhall continues its move to Euro 6d-TEMP with two new engines joining its award-winning Astra range, a powerful 1.6-litre Turbo (200PS) petrol and a 1.6-litre CDTi (136PS) diesel unit. The strict Euro 6d-TEMP emissions standard, which includes real driving emissions measured on public roads, comes into force for new registrations in September 2019.
Producing 200PS and 300Nm, the 1.6-litre petrol engine with six-speed manual or automatic transmissions can power the Astra to a maximum speed of 146mph and achieve 0-60mph in just 7.3 seconds. Fuel economy is 43.5mpg (combined) and CO2 emissions are 151g/km. In order to reduce particulate emissions as much as possible, the 1.6-litre direct injection petrol engine features a close-coupled Gasoline Particulate Filter (GPF) for optimum regeneration (i.e. oxidisation of the particles that accumulate in the filter).
With 320Nm of torque, the first Euro 6d-TEMP diesel engine to be introduced to the Astra range is the 1.6-litre CDTi (136PS), available with either manual or automatic transmission. It achieves combined fuel economy from 64.2mpg and CO2 emissions from 116g/km.
The engine is equipped with Selective Catalytic Reduction (SCR) technology for further reduction of nitrogen oxide emissions. In the SCR process, AdBlue is injected into the exhaust gas. The solution decomposes into ammonia, which is then stored on a catalyst substrate. Nitrogen oxide enters the catalyst in the exhaust gas, and is then selectively reduced to nitrogen and water.
Order banks are open now for 1.6-litre Turbo (200PS) petrol in both Hatch and Sports Tourer body styles. The 1.6-litre CDTi (136PS) is available to order now in Hatch with the Sports Tourer body style available soon after. Prices start from £20,595 on-the-road.
The rapid transition to Euro 6d-TEMP compliancy is part of Vauxhall's strategy to become a leader in vehicle emissions reduction. The next steps toward this goal are the introduction of four electrified models by 2020, including the next generation Corsa, which will also be available as a fully electric vehicle, and the Grandland X as the first plug-in hybrid from Vauxhall. By 2024 Vauxhall will become fully electrified, offering a hybrid or a battery electric version of every passenger car model.
Older

Articles