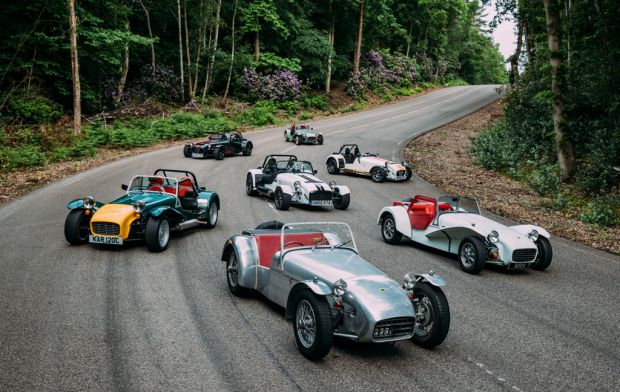 Caterham Seven sales soar again in 2017
17th October 2017
Caterham has surpassed last year's record-breaking sales achievement.
The news comes as Caterham today (October 16) celebrates the 60th anniversary of the very first Seven being unveiled at the Earls Court Motor Show.
With more than two months to go until the end of 2017, Caterham has already overtaken its record haul of over 600 orders set in 2016.
It's the second year in a row that the iconic British sports car brand has reported its best sales year, a record that had previously not been beaten since 1996.
"This year is already another record-breaking one for Caterham and our Seven and we've still got a few months to go," said Graham Macdonald, Caterham's Chief Executive Officer.
"For the Seven to reach 60 and to continue to be such a sales success is a huge achievement. So much of this is down to the legendary Colin Chapman and his engineering ethos which still represents the core essence of every Seven that is built today.
"We continue to prove that the Seven is a timeless classic and that Caterham is a loved and cherished British brand.
"But we won't stop here, we will continue to ensure the future of the Seven is bright."
Older

Articles