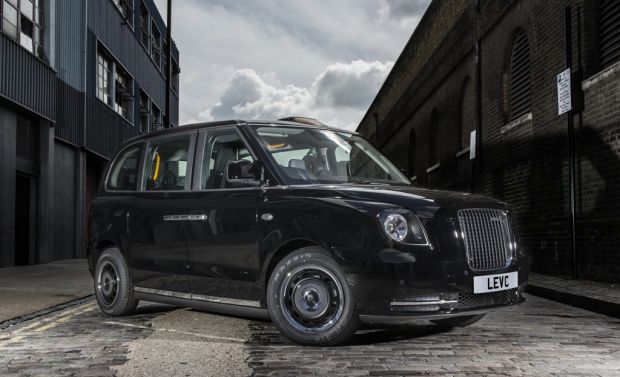 London Taxi company (LTC) relaunches as London EV Company (LEVC)
11th July 2017
London Taxi Company (LTC) has relaunched as LEVC, marking the next stage in the company's transformation. Underpinned by an investment totalling £325m, LEVC, a wholly-owned subsidiary of Geely, has the single-minded ambition to be the urban commercial vehicle provider of choice for cities around the world.
Alongside the unveiling of the new name and brand logo, LEVC also revealed the final version of the new London Taxi – the TX – and its eCity technology comprising of an advanced battery electric powertrain with a small petrol generator. Applied to the all-new electric TX, the technology allows for a range of over 400 miles including well over 70 miles range with zero emissions.
Due to launch in London later this year, LEVC is finalising its quality and testing regime for the TX which has taken it to the extreme heat of the Arizona desert and freezing temperatures in the Arctic Circle. LEVC expects strong demand from its launch market in London once the order book opens on the 1st August 2017.
A key consideration for the company's new name and brand positioning is its international strategy, which has been boosted by the news that LEVC has received its first major international order from RMC in the Netherlands for an initial 225 vehicles to be delivered in 2018. RMC, one of the Netherlands' largest taxi operators, has been appointed as the importer and operator.
From 1 August LEVC will be providing personalised purchase propositions to drivers commencing with those that have registered an interest through www.theelectrictaxi.co.uk
Older

Articles