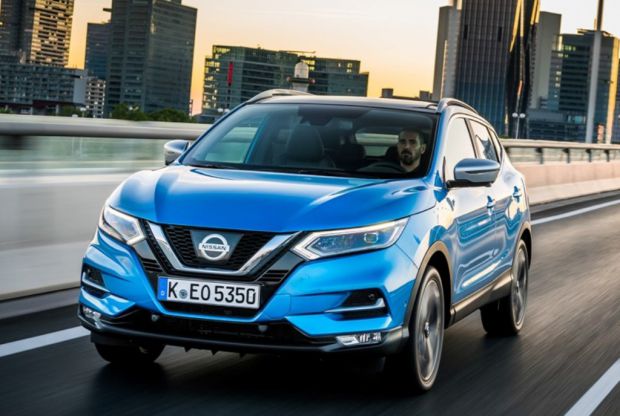 Updated Nissan Qashqai revealed
15th June 2017
The Nissan Qashqai is Europe's best-selling urban crossover, and is now available with significant enhancements which further develop its premium character. The upgrades focus on four areas – a contemporary new exterior design; higher levels of interior quality; improved driving performance; and the addition of new Nissan Intelligent Mobility technologies to deliver even greater levels of customer comfort, reassurance and trust.
The wide-ranging changes are based on consumer insight and customer feedback, and are designed to reinforce the Qashqai's position as the undisputed leader in the segment. Grade structure has also evolved with the introduction of Tekna+ grade, setting a new benchmark in luxury within the C-SUV crossover segment.
When launched in 2007, the Qashqai was a true pioneer and has always been praised for its confident drive. Thanks to a number of under-the-skin improvements, the new Qashqai's outstanding handling performance is more refined than ever.
Innovative technologies have been added while others have been upgraded with new safety features. For customers seeking new levels of driving flexibility and greater freedom when they want it, the new Qashqai will be available with ProPILOT, Nissan's autonomous drive technology.
Philippe Saillard, Senior Vice President, Sales & Marketing, Nissan Europe, commented: "The second-generation Nissan Qashqai has been an outstanding ambassador for our innovative crossover range and the Nissan brand since its launch in 2014. It has been a sales phenomenon, keeping us at the number one position in the segment. With these premium enhancements to its design, quality, technology and driving dynamics, we are confident this will continue."
The Qashqai's improvements have been carried out by Nissan engineering teams based in the UK, Spain and Germany. The car continues to be built at Nissan's state-of-the-art manufacturing facility at Sunderland, UK, one of Europe's most efficient automotive plants.
Unveiled earlier this year at the Geneva Motor Show, new Nissan Qashqai will go on sale across Europe from July 2017.
Older

Articles