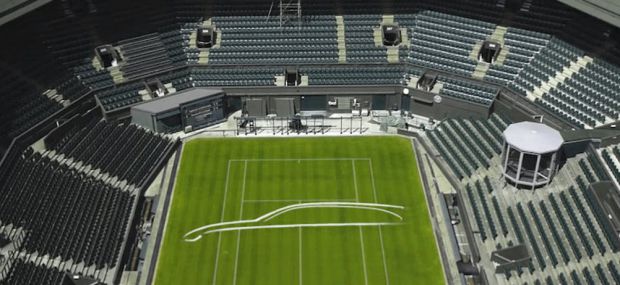 New Jaguar XF Sportbrake teased on Centre Court at Wimbledon
25th April 2017
With less than 70 days to go until The Championships, Wimbledon 2017, the famously manicured surface of the All England Lawn Tennis Club served as the canvas for a large-scale outline of the dynamic sports estate.
Jaguar Director of Design Ian Callum watched as ground staff transformed the venue's famous white lines under the expert eye of Head Groundsman Neil Stubley.
"With XF Sportbrake we've created a silhouette which sweeps towards the rear, almost into the distance, and really gives the car a sense of speed and sportiness. It will bring new levels of practicality to the range without sacrificing the dynamic design and agile handling our customers expect." Ian Callum.
Older

Articles