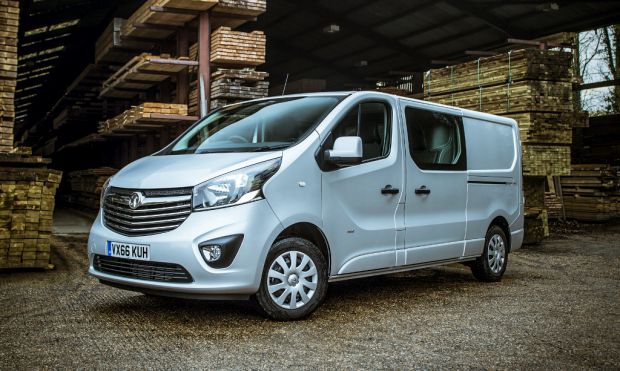 Vauxhall vans number one in hotly-contested retail segment
5th January 2017
Vauxhall Commercial Vehicles sold more vans to retail customers in 2016 than any other manufacturer, according to figures released today by the Society of Motor Manufacturers and Traders.
In an extremely competitive segment of the market, the Luton-based manufacturer sold 12,569 vehicles to small businesses. As a result, Vauxhall's retail market share was an impressive 15.49 per cent.
The Brit-built Vivaro enjoyed another successful year in 2016 with more than 22,000 units sold of the multi award-winning medium van. It was also the best-seller at retail.
And for the first time ever, Vauxhall has sold more than 2,000 conversions built on Movano and Vivaro base vehicles. These included factory-built conversions such as dropsides, tippers and box vans, as well as Vauxhall-approved specialist conversions.
"We are delighted to retain our crown in topping the retail van segment for the second successive year," said Andy Savage, Vauxhall's National Commercial Vehicle Sales Manager.
"Vauxhall continues to provide customers with compelling offers supported by high quality, fuel-efficient vehicles with low running costs and superb manufacturer support."
Last year was the best ever year for light commercial vehicle sales with 375,687 registrations, surpassing the previous record set in 2015.
Older

Articles