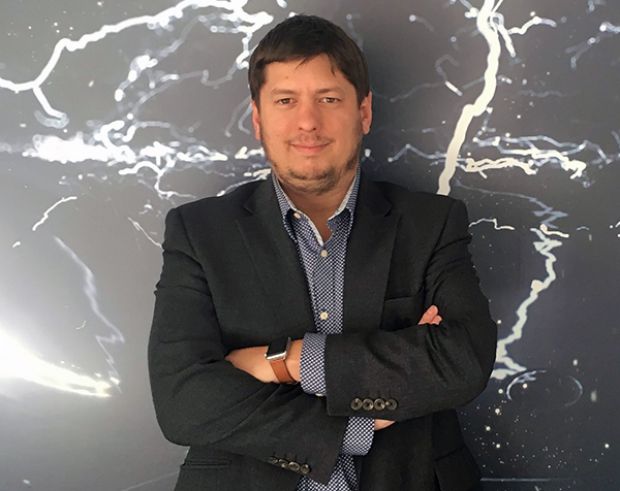 Detroit Electric appoints a new Chief Technical Officer
3rd November 2016
Detroit Electric continues its growth in Europe and Asia with the appointment of a leading automotive technology executive, following the commencement of deliveries of the first SP:01 two-seat pure electric sports cars.
Richie Frost joins Detroit Electric as Chief Technology Officer, taking on responsibility for overseeing all technical and engineering aspects of the company. He will lead Detroit Electric's technology roadmap and also be a driving force for a new engineering consultancy division of the company.
Mr Frost started his career in motorsport in 2001, delivering high performance electrical systems into Formula 1. Continuing his career in motorsport engineering, he joined Prodrive in 2005, where he led the design element of the performance electrical department. In 2008, he transferred into the automotive technology division at Prodrive to focus on electrical systems and integration for low carbon road vehicles.
Due to his passion in engineering and low carbon technologies, in January 2011, he founded Frost EV Systems, an engineering consultancy specialising in low carbon vehicles. He then went on to found Frost EV Parts in 2012, an online webstore for automotive high voltage components and Frost Electronics in 2013, a research and development hub for automotive high voltage products.
Mr Frost took a leading role in all three companies encompassing business development, technical directorship, recruitment, programme management and design. He has successfully built a highly reputable group of companies and Tier 1 supplier of engineering services and parts to major OEMs. He has also led many vehicle projects ranging from EV city cars and electric race cars to fuel cell vehicles and hybrid systems. He is widely known within the automotive and motorsport industries for being a driving force behind low carbon vehicles.
Commenting on his appointment, he said, "I am thrilled about taking on this challenging opportunity. I believe Detroit Electric has created a great platform for rapid growth. I'm excited about applying some of my entrepreneurial experience to help Detroit Electric achieve its next objectives."
He will report to founder and Group Chief Executive Officer, Mr. Albert Lam, and will be based at Detroit Electric's Leamington Spa facility.
Albert Lam said: "With many years of valuable experience and his track record of project delivery in EV technology sector, I am confident that Richie will excel in his new leadership role. He will also play a vital part in our company's future technology direction and our product roll-out strategy."
Older

Articles