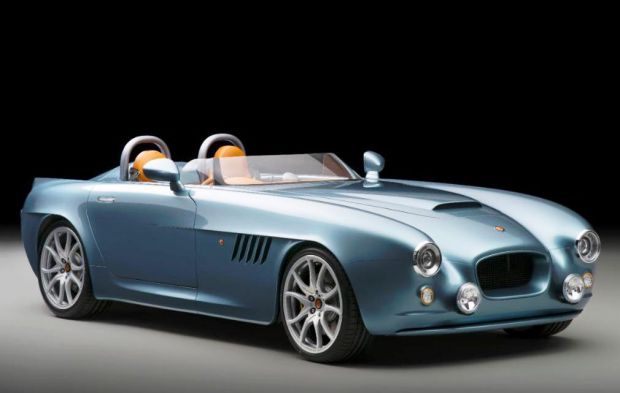 Bristol ricochets back with the new Bullet speedster
28th July 2016
Bristol Cars has revealed the long-awaited 70th anniversary Bullet speedster. Bristol Cars Limited, the iconic British car marque, has unveiled its first car since the company was rescued from insolvency by new owners five years ago. The Bristol Bullet is being launched on the anniversary of the founding of Bristol Cars Limited and celebrates 70 years of sophisticated luxury motoring. This journey started when the new owners discovered a speedster, neglected and ignored under a dusty tarpaulin in its old factory. The revealed form compelled the new owners to re-capture and celebrate everything that made Bristol special.
Hand-made in Chichester, the new Bristol Bullet draws its bold and confident design from decades of Bristol engineering innovation and heritage, with the wings, front grill and bonnet all visual clues to the company's roots as an aeroplane manufacturer.
The Bullet, to be made first as a stunning speedster model, will be powered by the well regarded 4.8 litre BMW V8, cleverly reflecting the fact that Bristol started life as a pre-war BMW copycat. The naturally-aspirated engine is tuned to produce about 400 horsepower and a lot of low-end torque, propelling this lightweight sports car from 0 to 62mph (100km/h) in less than 4 seconds.
A coupé model will follow shortly and both models will be offered with a hybrid powertrain.
Older

Articles