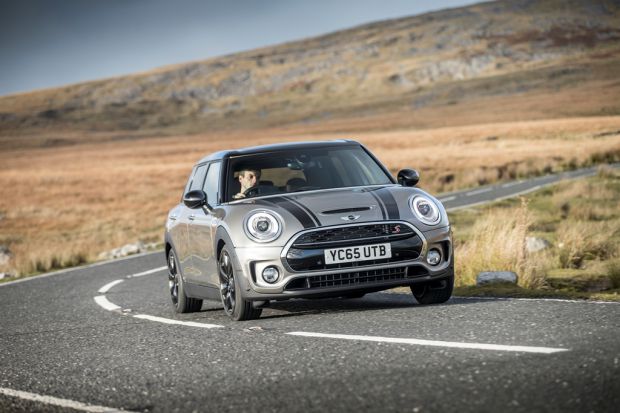 MINI upgrades Hatch standard equipment
17th February 2016
MINI has today announced a number enhancements for the standard specification on MINI Hatch models and the introduction of new personalisation options available exclusively for UK drivers.
LED headlights and foglights are now included in MINI's flagship option pack, the MINI Chili Pack. Such are the savings of MINI Chili Pack that it is bought by over 50 per cent of MINI Hatch customers and 75 per cent of MINI Clubman customers.
In addition to the enhancements to the popular Chili Pack, MINI is today announcing that MINI Teleservices and MINI eCall will be standard on all MINI Hatch and MINI Clubman models from March.
Fully integrated into the car, MINI Teleservices is able to monitor the car's service condition throughout its life. If an issue is ever detected, MINI Teleservices can send this data to the driver's preferred MINI Retailer and an appointment to fix the problem can be arranged at the customer's convenience.
With MINI Teleservices, MINI Financial Services is now also able to offer significant car insurance discounts for MINI Hatch drivers with MINI FlexiMile Insurance. By using MINI Teleservices, MINI FlexiMile Insurance is able to accurately monitor the amount of miles driven. Drivers who typically achieve 6,000 miles or less in a year will qualify for a discount on MINI Car Insurance if they opt for the new MINI FlexiMile Insurance product.
Without having to rely on Bluetooth connections, MINI eCall is capable of reading the speed and angle of the car on impact, the number of airbags deployed and how many seatbelts were in use at the time. Based on this data, MINI eCall determines the severity of the impact, triggering an emergency call, where this information can be shared with the emergency services. MINI eCall has its own battery unit and speaker so can function independently of other vehicle systems in the event of a severe incident.
MINI Teleservices and MINI eCall will be offered as standard on MINI 3-door Hatch, MINI 5-door Hatch and MINI Clubman from March of this year.
Older

Articles