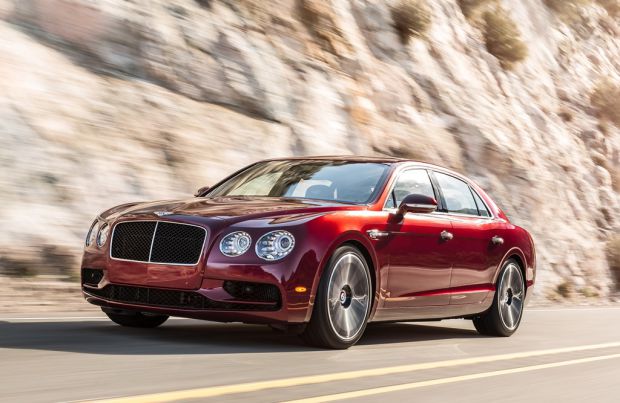 New Bentley Flying Spur V8 S to make debut at Geneva
17th February 2016
Bentley Motors is today announcing the introduction of a new model to its range – the Flying Spur V8 S.
Taking its place between the Flying Spur V8 and family flagship W12, the V8 S is tuned for power and performance, with increased engine output and revised suspension offering a more focused, precise driving experience.
The Flying Spur V8 S features a number of sporting styling cues which hint at its new and improved sporting capabilities. A black radiator grille and rear diffuser along with a unique grille insert give the new model a dramatic and purposeful appearance to match its enhanced performance.
Wolfgang Dürheimer, chairman and chief executive of Bentley Motors, said: "The Flying Spur remains unrivalled in its ability to combine class-leading comfort with remarkable dynamic ability. It's the perfect choice for the customer who wants ultimate refinement as well as an exhilarating, spirited drive."
The Bentley Flying Spur V8 S will make its global debut at the Geneva Motor Show between 1 and 13 March 2016. First customer deliveries begin in the summer.
Older

Articles