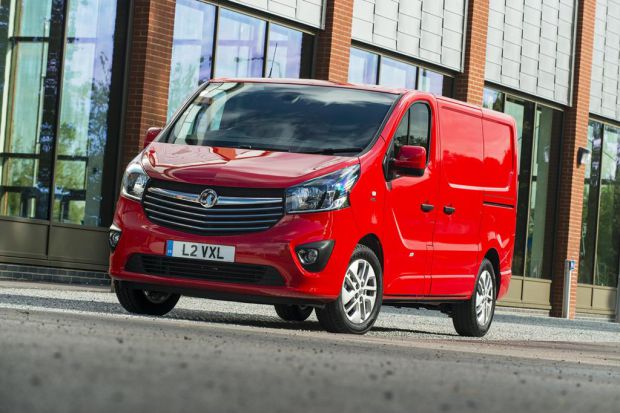 Vauxhall's Vivaro named overall winner at Business Van Awards 2016
26th January 2016
Vauxhall's Brit-built Vivaro has been named overall winner at the Business Van Awards 2016, which were presented today in London.
Martyn Collins, editor for Business vans stated "Which van is great to drive, affordable to run, plus has a well-equipped interior that can double as an office? That'll be the Vauxhall Vivaro." He added "When combined with the practical load area with the clever FlexCargo load-through bulkhead, it's not difficult to see why the Vauxhall is our top van."
For the second year running the Vivaro has also been presented with Best Large Trades Van.
"The reason the Vivaro has kept its Best Large Trades Van award is thanks to its impressively practical load area, exactly what trades need. And it's British built, as well."
The Vivaro was also awarded Best Green Van.
"Vauxhall's development of the latest 1.6-litre, (120PS) Bi-Turbo diesel version of the Vivaro is class-leading," added Collins. "47.9 mpg consumption figure and theoretical 800 mile range, wrapped in one of the most attractive and easy to drive vans on the market."
This accolade is the fifth in recent months, with the Vivaro also taking Medium Van of the year and Used Van of the Year at the What Van? Awards, Fleet Van of the Year at the Motor Transport Awards and Best Medium Panel Van at the Commercial Fleet Awards. The Vivaro is a popular choice for companies including BT Fleet, British Gas and Homeserve.
The Business Van Awards are decided by an independent panel of judges, with each category reflecting the way customers perceive vans.
Older

Articles