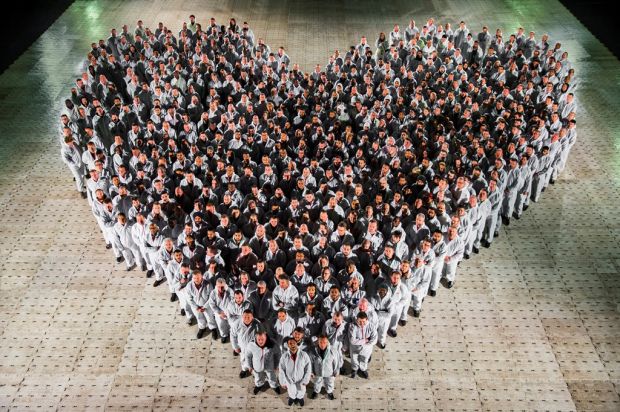 JLR leads automotive manufacturing league table in 2015
21st January 2016
Jaguar Land Rover has become the largest automotive manufacturer in Britain. The news follows today's announcement from the SMMT that UK car manufacturing has had its best year in a decade producing 1,587,677 vehicles in 2015. Jaguar Land Rover produced more than 500,000 cars and commercial vehicles at its three vehicle manufacturing plants in Solihull, Birmingham and Liverpool.
Under Tata Ownership, the company has seen a dramatic transformation in its business since 2009 when total annual production stood at 158,000 units. Since that time, Jaguar Land Rover has become the fastest growing UK automotive manufacturer with annual output rising by almost 70% thanks to more than £11bn of R&D investment to create an expanded and enhanced range from the two iconic British marques. In 2015 alone, Jaguar and Land Rover brought 11 new and refreshed cars to market, including the Jaguar XE and XF and the Land Rover Discovery Sport.
The news of Jaguar Land Rover's achievement can also be attributed to the company's unwavering commitment to its three British vehicle manufacturing plants which have each welcomed considerable investment to drive up capacity, capability and quality*. In addition, the company has invested £1bn in a state-of-the-art Engine Manufacturing Centre to build the high technology, low emissionIngenium engine. Together these facilities have created more than 10,000 manufacturing jobs in just 5 years, with the overall UK workforce more than doubling to 35,000.
Jaguar Land Rover's Executive Director of Manufacturing, Wolfgang Stadler said "Britain is the beating heart of our business, so becoming the country's largest vehicle manufacturer is a remarkable achievement, demonstrating our steadfast commitment to the UK manufacturing sector.
"2015 was a challenging year for the industry against a backdrop of socio economic instability, but it is a testament to our strong product range and dedicated team of employees that Jaguar Land Rover has delivered year on year growth, with more exciting products to come."
Older

Articles