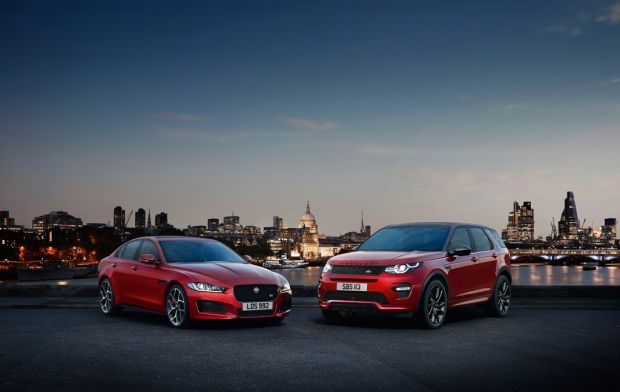 JLR reports strong full year global sales for 2015
8th January 2016
Jaguar Land Rover, the UK's leading manufacturer of premium luxury vehicles has achieved its best ever full year global sales performance in 2015, retailing 487,065 vehicles, up 5% on the prior year. This is the company's 6th successive year of growth in sales, with retails in 2015 more than double the 2009 figure.
Jaguar Land Rover's global performance for the full year 2015 shows a balanced regional portfolio with record retail sales in UK, North America and Europe. Sales to Europe and UK each topped 100,000 vehicles for the first time ever: Europe was the company's largest sales region in 2015 with sales of 110,298, up 28% year on year; and with a growth of 21% over 2014 figures, a total of 100,636 Jaguars and Land Rovers were bought by customers in the UK. North American sales of 94,066 were 25% up on the previous year. The growth in these markets offset the performance in China and other overseas markets, at 92,474 and 89,592 down 24% and 7% year-on-year respectively. This reflected local market conditions, model transitions and the impact of the major industrial explosion at the Chinese port of Tianjin in August.
Land Rover retailed over 400,000 vehicles for the first time, with sales of 403,079, 6% up on 2014. The company sold more Range Rovers and Range Rover Sports in 2015 than ever before, on the back of continued strong customer demand. Sales of the new Discovery Sport beginning in early 2015 have increased to over 10,000 per month, second only to the best-selling Range Rover Evoque.
Jaguar sales were up 3% for the year, retailing 83,986 vehicles. This was the brand's strongest full-year performance in a decade, driven by sales of the Jaguar XF and the new Jaguar XE, which has recently been shortlisted for the European Car of The Year 2016. The recently launched all new lightweight aluminium Jaguar XF and 16 Model Year XJ , together with the launch in 2016 of the new Jaguar XE in North America and the F-PACE performance crossover worldwide are expected to accelerate Jaguar sales growth
Older

Articles