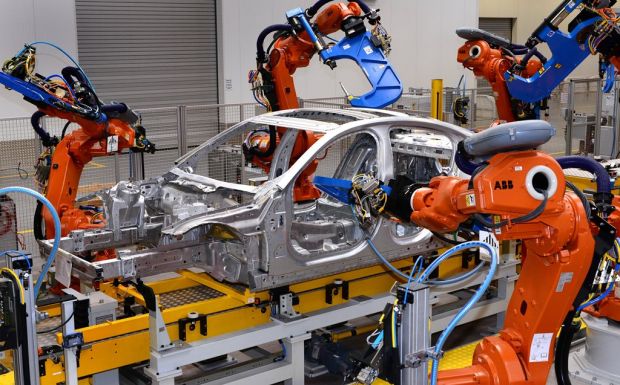 UK car manufacturing increases in August
24th September 2015
99,910 cars built in the UK in August – a rise of 40.6% over the same month last year.
Year-to-date output up 1.6%, passing the one million mark in August for first time since 2008.
24 September 2015 UK car manufacturing output increased 40.6% in August, according to latest figures from the Society of Motor Manufacturers and Traders (SMMT). Some 99,910 cars were built in the month, taking year-to-date production volumes past one million – a gain of 1.6%.
Mike Hawes, SMMT Chief Executive, said, "The quieter summer months are traditionally subject to fluctuation as production is paused for essential upgrades, and August's strong growth wasn't unexpected given the 22.1% fall in the same month last year when the 2014 holiday period fell. The rise also follows a flatter July in line with this year's earlier scheduled shutdown. That said, with an overall increase of 1.6% so far in 2015 and the strongest year-to-date performance since 2008, the industry is in a good position."
| | | | | | | |
| --- | --- | --- | --- | --- | --- | --- |
| Car manufacturing | Aug-14 | Aug-15 | % Change | YTD-14 | YTD-15 | % Change |
| Total | 71,067 | 99,910 | 40.6% | 994,951 | 1,011,127 | 1.6% |
| Home | 18,328 | 26,691 | 45.6% | 213,772 | 237,438 | 11.1% |
| Export | 52,739 | 73,219 | 38.8% | 781,179 | 773,689 | -1.0% |
| % export | 74.2% | 73.3% | | 78.5% | 76.5% | |
Car output – rolling year totals UK vs. home
Older

Articles