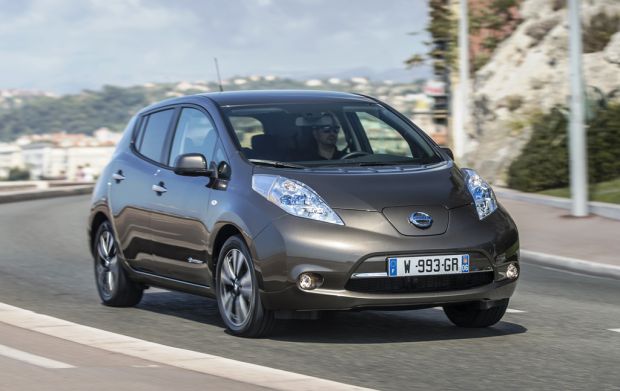 New longer range Nissan Leaf announced
11th September 2015
Nissan is once again transforming the performance, practicality and perception of EVs with the introduction of the LEAF 30 kWh - an updated Nissan LEAF that gives drivers 155 miles of motoring range, beating all of its competitors in the segment.
This remarkable achievement – one that opens up a new world of opportunity for drivers – is made possible thanks to the introduction of a new 30kWh battery. The new battery is the highlight of an update package that will see the 2016MY LEAF 30 kWh reinforce its position as the most capable and practical electric vehicle in the world, and with the best value. The longer range significantly broadens the LEAF's appeal – making it a true alternative to an internal combustion engine vehicle for thousands of motorists and reinforcing its position as the world's best electric car.
Sales of the model year 2016 Nissan LEAF 30kW will begin in the UK in December 2015. Priced from £24,490 for the Acenta trim, the LEAF 30kW is available for just £1,600 more than the equivalent LEAF with a 24kW battery.
Commented Paul Willcox, Chairman, Nissan Europe: "The LEAF, the best-selling EV in the world, just got even better. And up-to 155 miles opens the world of EV to thousands of drivers across Europe who before just weren't completely confident that an EV would work for them. This extra range will make LEAF ownership an easy first choice, for many, many more drivers."
Older

Articles