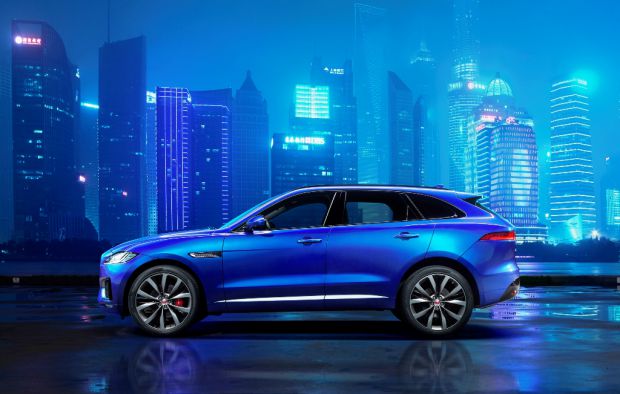 Jaguar previews new F-PACE ahead of Frankfurt
7th September 2015
Jaguar will celebrate its exciting future and rich, 80-year heritage at the Frankfurt IAA this year, with a dramatic reveal of the new F-PACE performance crossover. The stunning new F-PACE, which will be available to view on the Jaguar stand throughout the show, is previewed today with the release of an exclusive image and film of the production version of the acclaimed C-X17 concept vehicle.
The world-first reveal moment planned for Jaguar's new ultimate practical sports car is designed to showcase the agility and lightweight credentials of this all-new model. A film capturing all the action of the dramatic presentation will be available at www.jaguar.com from 19.15BST on 14 September. Social media users tracking the event live will see updates online using the hashtag #FPACE
The F-PACE will be the fourth all-new product from Jaguar in 2015 and the third to be based on Jaguar's all-new Llightweight Aluminium Architecture.
Gerd Mauser, Jaguar Land Rover Chief Marketing Officer, said: "2015 is Jaguar's 80th anniversary and it has been a monumental year of transformation for the brand. First with the introduction of the innovative Jaguar XE and followed closely by the class-leading all-new XF. Our product revitalisation continues to move at a very confident pace. Today is a proud moment for Jaguar as we launch with our first performance crossover."
The Jaguar F-PACE will be joined on the Frankfurt show stand by a trio of new Jaguar products - the enhanced 2016 Jaguar XJ and the all-new XF, which will both be available to view in retailers across Europe from September, along with the award-winning new Jaguar XE.
The 2016 Jaguar F-TYPE range, which now includes All Wheel Drive and manual transmission options in coupé and convertible body styles, will also star at the show.
The F-PACE will go on sale worldwide from 2016.
Older

Articles