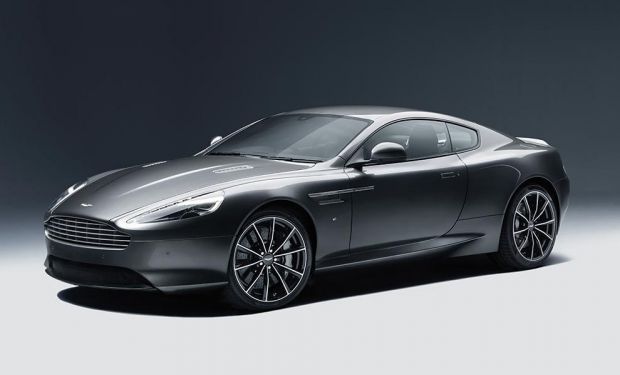 Aston Martin reveals DB9 GT
25th June 2015
Aston Martin is today revealing the DB9 GT – the luxury British sports car maker's most compelling production 'DB' to date. Designed to offer the best of what DB9 can be, the new car delivers world-class grand touring and hand-built excellence.
Claiming the title of the most potent DB9 yet devised, by virtue of its uprated 6.0-litre V12 engine which now boasts 547 PS – the DB9 GT makes its public debut as part of Aston Martin's impressive presence at this week's Goodwood Festival of Speed.
The new sports car appears as Aston Martin also unveils a raft of colour, trim and equipment enhancements across its sporty Vantage and luxurious Rapide S model lines.
Aston Martin CEO Dr Andy Palmer said: "The arrival of 16 Model Year (16MY) cars, as well as the addition of the sophisticated DB9 GT, gives us our most compelling sports car line-up to date as we continue to build our strongest ever global offering."
Fundamental to the new model's unique appeal is its uprated 6.0-litre V12 petrol engine, which is capabglle of generating 547 PS at 6750 rpm, and 620 Nm of torque at 5500 rpm.
The all-alloy, quad overhead cam, 48-valve 5,935 cc front mid-mounted V12 is mated to the proven rear mid-mounted Touchtronic II six-speed transmission with electronic shift-by-wire control system. It carries the British luxury sports car maker's core GT offering from rest to 62 mph in 4.5 seconds, and on to a top speed of 183 mph.
Most notable among the interior equipment updates is the arrival of the AMi II touch-sensitive Aston Martin infotainment system. While AMi debuted on the range-topping Vanquish at its launch, AMi II offers a revised menu structure which makes using the system even more user-friendly.
Older

Articles