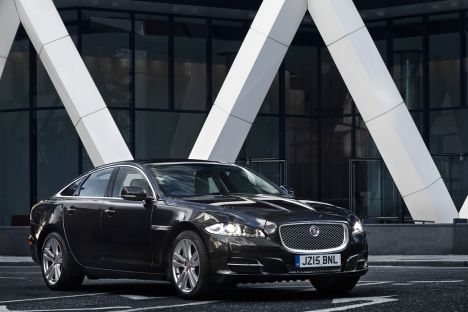 Jaguar shines in 2015 Driver Power ownership survey
22nd April 2015
Jaguar has scored an impressive set of results in this year's Auto Express Driver Power customer satisfaction survey with an executive car category win, second and third place in the sports car category and several best-in-class awards.
Top of the executive car table was the Jaguar XJ, scoring 92.46 per cent for customer satisfaction. Owners praised the flagship luxury saloon for its eye-catching styling and winning blend of comfort, performance and in-car technology. Plaudits also came for the XJ's ease of use and, thanks to its aluminium construction and efficient 3.0-litre V6 petrol and diesel, and 5.0-litre V8 supercharged engines, its running costs. As a result, the XJ finished comfortably inside the overall top ten, in seventh place.
The Jaguar F-TYPE finished second in the sports car category in its Driver Power survey debut. As you'd expect for a Jaguar sports car, owners sung the praises of the F-TYPE's blistering performance and its handling, seat comfort and ride quality. Finishing just behind the F-TYPE was the XK, which won plaudits for its glamorous looks, ease of use and comfort. Owners ranked the XK as second overall in terms of performance.
Completing an excellent run of results was the XF, which was voted best-in-class for ride quality and finished a brilliant fourth overall in the executive car class. Owners eulogised about how easy it is to drive and also how impressive its performance is, with top ten finishes in both these categories
Steve Fowler, Editor-in-chief of Auto Express said: "Jaguar has stormed back to the top in the Driver Power ratings recently, and its cars continue to impress owners. The XJ took an impressive victory in the executive class and finished in the top 10 overall. Jaguar's sports cars also score highly with owners – both the F-Type and XK/R ranked highly in Driver Power 2015."
Older

Articles