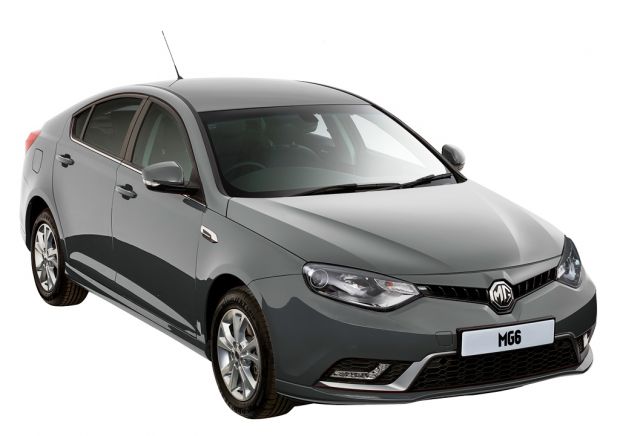 MG announces new MG6
8th April 2015
MG's award-winning MG6 has just got even better with the introduction of the new MG6, which offers 'more MG for your money'. With much higher levels of specification, the new MG6 offers customers up to £3,000 value-for-money improvement over the previous model. This makes the new car truly amazing value with prices now starting from as low as £13,995.00
The 2015 version of the MG6 offers major advances in every area of the car which first launched four years ago. The new MG6 offers improved performance; a striking new design; higher levels of comfort; enhanced levels of standard specification; and key technical advances.
Three new trim levels of the new MG6 are offered – all featuring key upgrades from the out-going model.
The new models are:
New MG6 S - £13,995.00
New MG6 TS - £16,195.00
New MG6 TL - £17,995.00
Latest engine development
The new model offers higher levels of performance, lower emissions, and improved mpg and results from the intensive development work carried out by engineers based at MG's Birmingham operation.
The 2015 DTi-TECH engine is the latest generation of MG's own developed diesel engine. This version still develops 150PS and a strong 350NM from only 1800rpm, but now produces only 119g/km of CO2 and gives 4.6L/100km (61.4mpg) in combined driving. Improvements have also been made in driveability making thenew MG6 the best balance of driver satisfaction and efficiency yet produced by MG.
In short, the engine on the new MG6 has been significantly improved and the 10g reduction in emissions makes the car 'cleaner' but with no loss of performance.
The new MG6 is, on average, 75kg lighter than the out-going car and is 0.5 secs quicker from 0 to 60mph. Now it takes 8.4 secs compared to 8.9 sec in the previous model.
New style – more equipment
Striking new designs to the body, particularly the front and rear profile, give the car a new look, while distinctive daytime LED running lights means that the new MG6 stands out from the crowd.
Inside the new and improved model, it looks and feels refreshed. Almost every area of the interior has been enhanced to give even higher levels of comfort and convenience. The new instrument cluster is now clearer; redesigned with a modern tunnel-style analogue presentation.
An electronic handbrake (EPB) has given the designers more scope to refresh the layout between the driver and front passenger seats. The electronic parking brake is incredibly easy to use; it activates manually and automatically releases when you want to move off.
Older

Articles