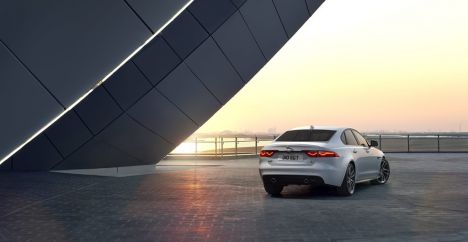 JLR reaffirms its long-term commitment to the West Midlands
26th March 2015
Jaguar Land Rover has today reaffirmed its long-term commitment to the West Midlands, with confirmation of a £600m investment in the region to support product creation and advanced vehicle manufacturing. The largest single investment has been made at the company's Castle Bromwich plant, where over £400m has been spent in new and upgraded facilities to support the introduction of the all-new Jaguar XF.
Jaguar Land Rover CEO Dr. Ralf Speth said: "Jaguar Land Rover continues to demonstrate its unwavering support to the British automotive industry through sustained investments in advanced research, technology and innovation.
"This investment, made here in the heartland of our UK business operations, signals the confidence we have in this region to support the creation, engineering and manufacturing of ultra-low emission, premium British products, today and in the future."
Amongst the most notable investments at the Castle Bromwich site, in support of the all-new XF, is a £320m state-of-the art aluminium body shop which completes the site's transformation into a global centre of excellence for lightweight vehicle manufacturing. This is the largest single investment in the history of the Castle Bromwich site and highlights a remarkable turnaround in the fortunes of the company's West Midlands manufacturing operations which were earmarked for consolidation during the height of the global economic downturn.
Older

Articles