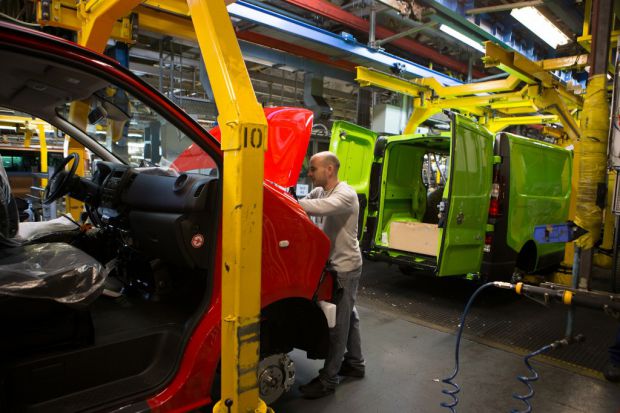 Surge in British-built vehicles with British-built components
13th March 2015
British cars are being made with more British-sourced components as the UK automotive industry's renaissance continues apace, new research reveals today. Figures from a new Automotive Council report show that domestic component makers sold 19% more products to UK vehicle producers last year than in 2013.
The figures are an important step in the right direction for the UK automotive supply base. Currently around one third of the components in a UK-built car are domestically sourced, compared to more than 90% in the mid-1970s. However, vehicle manufacturing in the UK is undergoing a renaissance – British car production has increased by more than 50% since 2009 – and this is creating new opportunities for domestic suppliers.
Business Secretary Vince Cable said, "Our automotive industry has seen a resurgence in recent years and that success means work of some £1 billion has returned to the UK. This is testament to the strength and capability of our supply chain manufacturers and will no doubt lead to new jobs and further growth.
"This has not happened by accident but is the result of government and industry working together through the Automotive Council to strengthen our supply chain – meaning an increasing number of parts made in this country are contained in vehicles rolling off UK production lines."
Nifco – a plastics supplier to vehicles makers based in Stockton, North East England – was on the brink of closure in 2004. However, the business has since turned around with increased demand and funding support leading to the construction of two new factories in 2012 and 2014.
Older

Articles