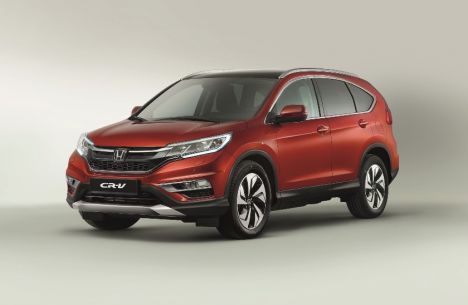 New Honda CR-V to have world's first predictive safety cruise control
9th January 2015
Honda is to introduce the world's first predictive cruise control system known as Intelligent Adaptive Cruise Control (i-ACC), capable of foreseeing and automatically reacting to other vehicles 'cutting-in' to the equipped vehicle's lane.
Based on extensive real-world research of typical European driving styles, Honda's Intelligent Adaptive Cruise Control (i-ACC) uses a camera and radar to sense the position of other vehicles on the road. It then applies an algorithm to predict the likelihood of vehicles in neighbouring lanes cutting-in by evaluating relations between multiple vehicles, enabling the equipped vehicle to react quickly, safely and comfortably.
i-ACC recognises the side of the road you are driving on whether in the UK or on the continent and automatically detects which neighbouring vehicle is the most critical to be aware of at any given moment.
i-ACC will make its debut this year on the new European CR-V*, building upon the traditional Adaptive Cruise Control (ACC) system.
*i-ACC will be available on the 2015 European CR-V, Executive grade only.
Older

Articles