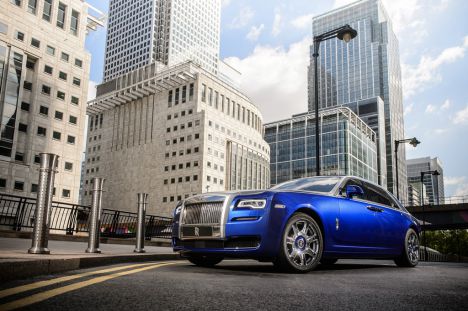 Rolls-Royce Motor Cars celebrates fifth successive sales record
7th January 2015
Rolls-Royce Motor Cars has today revealed record sales results for a fifth consecutive year, with 4,063 cars sold globally during 2014. This exceptional result means that sales have more than quadrupled since 2009.
Strong sales were reported worldwide, with double-digit growth in most regions, North America (up 30%), the Middle East (up 20%) and Europe (up 40%). The United States remained the company's most significant individual market. Rolls-Royce's home market, the United Kingdom, is the company's fourth largest individual market (up 13%).
Europe saw strong growth in a number of markets with Germany up by 30%, while in Asia Pacific, Australia grew by 75%, Japan by 60% and Korea 20%. In the Middle East, highlights included Bahrain (up 50%), Kuwait (up 45%) and Oman (up 27%). Emerging markets such as Azerbaijan, Kazakhstan and Vietnam all showed promising growth.
The best-selling Rolls-Royce dealership in 2014 was Rolls-Royce Motor Cars Abu Dhabi. As part of the marque's commitment to long-term sustainable growth, six new dealerships were opened in 2014, including Mexico City, Calgary, Canada and Gold Coast, Australia. A total of 127 dealerships are now in operation and further expansion is planned for 2015.
Sales were driven by strong orders for Ghost Series II, launched in November, and Wraith, which enjoyed its first full year of sales, while the incomparable Phantom remains the company's pinnacle product.
Further evidence of Rolls-Royce's commitment to expansion in Great Britain came in September when the company announced plans for its new Technology and Logistics Centre at Bognor Regis, close to Goodwood. Construction of the new 30,000m2 facility, which is due to open in 2016, is well underway and around 200 new and existing staff in technical and logistics roles will be employed at the Centre.
Older

Articles