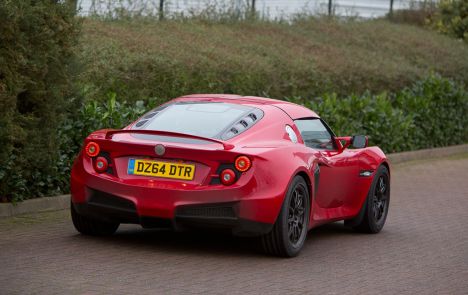 Exterior and interior designs confirmed for new electric sports car.
6th January 2015
Detroit Electric has revealed the confirmed interior and exterior designs of its SP:01 pure-electric sports car, the next significant step in the re-birth of the iconic electric vehicle brand. Pre-production prototypes are currently undergoing extensive testing at Detroit Electric's state-of-the-art production facility in Leamington Spa, UK, ahead of the start of production in early 2015.
The lightweight SP:01 will be the world's fastest pure-electric production two-seater sports car when it goes on sale in Asia, Europe and North America next year. The SP:01 features a 285 HP / 210 kW electric motor, carbon fibre body panels and manual transmission as standard. An optional single-speed and twin-speed automatic transmission are also available. The SP:01 promises to deliver blistering acceleration, reaching 0 to 60 mph in 3.7 seconds (0-100 km/h in 3.9 seconds) and an impressive top speed of 155 mph (249 km/h).
All the cars will be manufactured in a new, dedicated Detroit Electric production facility in Leamington Spa, England.
Older

Articles