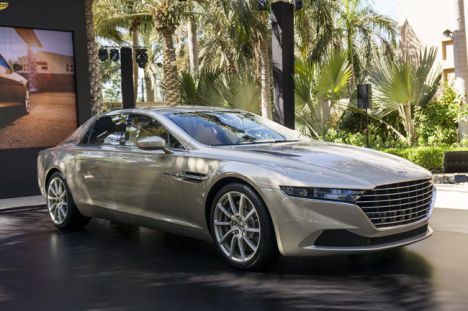 Aston Martin launches its new 'Concorde class' Lagonda Taraf in Dubai
11th November 2014
Aston Martin launched its new Lagonda Taraf super saloon at a special global unveiling in Dubai yesterday.
The Taraf, broadly translated means 'opulent', was described by CEO Andy Palmer as a 'Concorde class' of car. Speaking at the launch he said that although the new car would initially only be available by invitation to customers in the Middle East, they would also consider offering it in other markets in the future.
The Taraf, to be powered by the latest version of Aston's legendary 6.0 litre V12, will be handbuilt at their HQ in Gaydon, Warwickshire in limited numbers, possibly just 200.
The look of the new Taraf is strongly influenced by the last Lagonda built, the 1976 William Towns design, which proved popular in the Middle East and became its biggest market.
No prices have yet been announced.
Older

Articles