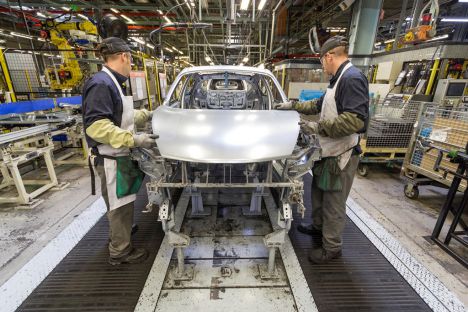 Six year UK car production high
23rd October 2014
UK car manufacturing sees best year-to-date performance since 2008, producing 1,132,017 units – up 0.6%.
September output falls slightly to 137,068 units, down 2.8% due to planned re-tooling for model changes.
Production for home market up 17.7% in September as UK new car market continues to thrive.
"It is testament to the strength of the automotive industry that it continues to break records – yielding the best year-to-date performance for six years and comfortably surpassing one million units," said Mike Hawes, SMMT Chief Executive. "The continued investment by the sector into new models means the September figures took a slight dip as some plants underwent re-tooling but it is these same new models which will help increase production volumes in the future"
More detail on UK automotive available in SMMT's Motor Industry Facts 2014 publication at: www.smmt.co.uk/facts14.

Older

Articles