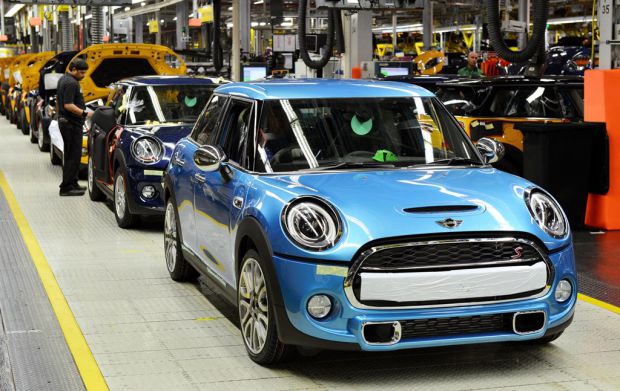 MINI celebrates production milestone double
9th September 2014
MINI Plant Oxford – The continuing success story of the MINI brand was further underlined today as the British manufacturer announced the production of its three millionth car since 2001, and its two millionth international export.
Relaunched in 2001 under the stewardship of the BMW Group, the MINI brand has become one of the most popular in the automotive world. It is a true British export success story with drivers in more than 110 markets falling in love with the famous marque from USA to Uruguay and Turkey to Taiwan. In the intervening 13 years, the MINI range has grown from one to seven models meaning that the brand can now offer a car to cater for all tastes and requirements.
The three millionth MINI to be produced is a 5-door Hatch Cooper S and has a special exterior design to celebrate its heritage and its British roots.
Transport Minister Baroness Kramer said: "I congratulate the workers at MINI Plant Oxford on reaching this remarkable milestone. The MINI is a British icon and is a major part of a thriving automotive industry spearheading the growing British economy. This government is working to create the right environment for car manufacturers like BMW to continue innovating and developing British-made cars with worldwide appeal."
Older

Articles