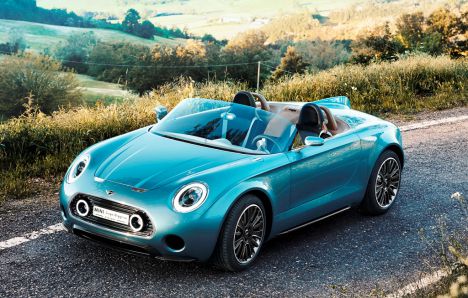 MINI Superleggera TM Vision makes UK debut
3rd September 2014
MINI and Touring Superleggera, the tradition-steeped design and coachbuilding house based in Milan, have brought the MINI Superleggera™ Vision to the UK for the first time at the highly exclusive Salon Privé.
The MINI Superleggera™ Vision is on the one hand a classic roadster - a compact and agile two-seater - expressing the most minimalist and emotional style of motoring; and on the other hand its electric drivetrain gives the car distinctly modern driving dynamics.
In collaboration with MINI, Touring Superleggera™ has designed and built an elaborately crafted, unique model which blends the tradition of classic coachwork construction with the MINI's authentic Brtitish styling to create timelwss aesthetic appeal.
It is likely that a version of this concept will go on sale in 2016 to replace the slow selling Coupé and Roadster.
Older

Articles