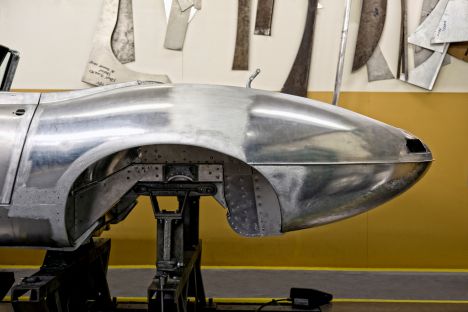 JLR to debut three high performance models at Pebble Beach 2014
4th August 2014
Today, Jaguar Land Rover announces three product debuts will take place at this year's Pebble Beach Automotive weekend: the new 550HP Range Rover Sport SVR (global debut), the U.S. production version of the Jaguar F-TYPE Project 7 and the prototype of the new Jaguar Lightweight E-type – of which six customer cars will be built.
The Pebble Beach weekend gathers the world's top automotive aficionados, collectors and vintage racers together for a celebration of great performance, heritage and luxury automobiles.
All three vehicles will make their public debut at the Jaguar Land Rover Thursday night Pebble Beach Concours d'Elegance Kick-Off party at the Pebble Beach and Tennis Club and be shown throughout the weekend at various events.
All three vehicles are from Jaguar Land Rover's newly created Special Operations division which, under the leadership of Managing Director, John Edwards, will focus on designing and engineering high specification vehicles, bespoke commissions, heritage products and branded goods.
The Jaguar F-TYPE Project 7 and Range Rover Sport SVR are both from Special Vehicle Operations – the engineering and vehicle division of Special Operations – while the new Lightweight E-type is the first recreation from Special Operation's Jaguar Heritage team.
Older

Articles