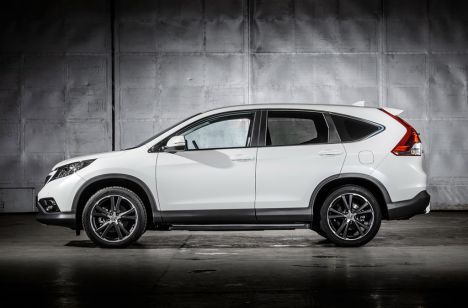 Honda CR-V is 'Most Reliable SUV' 2014
24th July 2014
The annual Which? Car Survey has named the Honda CR-V 2.2 i-VTEC the UK's most reliable 4x4/SUV up to three years old; with zero reported breakdowns, average annual repair costs of just £10 and an overall reliability score of 98.5% over a twelve month period.
Furthermore the CR-V shone through with 0.14 faults reported, compared to 0.88 for the worst performing in its category; and 0.11 days off the road, with the worst performing recording an average 1.09 days.
Based on feedback from more than 49,000 owners reporting on some 58,000 cars over a twelve month period, a number of factors are considered to give each vehicle tested an overall reliability score. The survey is carried out online, open to both Which? members and the general public.
Leon Brannan, Head of Cars for Honda (UK) comments: "It's fantastic to see Honda's excellent reputation for reliability recognised yet again, particularly from a name as respected and trusted as Which?. It's also really useful to get feedback from customers living with their Hondas day in, day out, as this gives us insight which we can use to continually maintain our high levels of service."
This latest Which? Car Survey results further underlines Honda's enviable reputation for reliability, endorsed with a host of independent plaudits over the last decade. In 2013 Honda topped the What Car and Warranty Direct Reliability Survey for an incredible eighth successive year.
The ever-popular Honda CR-V combines the refinement, comfort and drive of a saloon car with the versatility and practicality of an SUV. The newest edition to the CR-V line-up, the 1.6 i-DTEC, has the potential to cover up to 800 miles on a single tank of fuel. In addition, with CO2 emissions as low as 119g/km, the CR-V 1.6 i-DTEC qualifies for zero road tax for the first year and as low as £30 annual road tax thereafter.
The CR-V is built at Honda's Swindon plant.
Older

Articles