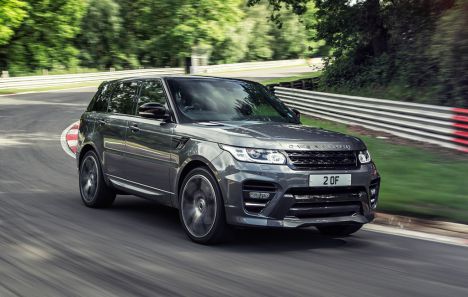 Overfinch Range Rover Sport to debut at the British Supercar Show
3rd July 2014
Range Rover tuning and styling company Overfinch will be unveiling its gorgeous Overfinch Range Rover Sport at Salon Privé – the home of The British Supercar Show and Chubb Insurance Concours d'Elégance. The Show will be held at Syon House, London on the 5th September.
The Range Rover Sport has long been the choice of the SUV owner looking for a performance edge and now the exclusive Overfinch conversion adds bespoke design, luxury and exclusivity to the mix. With its assertive stance and distinctive styling features it commands attention, while the exquisite detailing of the interior is a tactile and visual delight.
Adding to its driver appeal is a unique Overfinch performance package, including a Bluetooth-controlled 'track mode' exhaust valve liberating the full sound of the supercharged 5-litre V8 engine.
With production limited to just 100 Overfinch Range Rover Sport models per annum in the UK, the result is as exclusive as it is desirable. Prices start from £87,995 but each car will be bespoke and the price determined by individual design preferences and the base vehicle specification.
Older

Articles