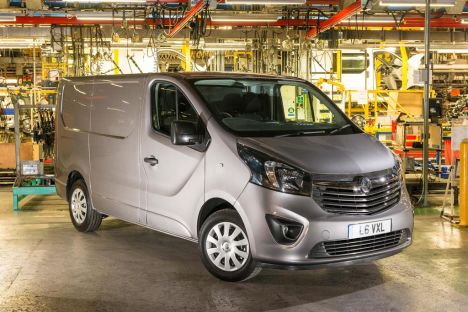 New Vauxhall Vivaro launched
18th March 2014
The new Vauxhall Vivaro combines the functionality of a light commercial vehicle with the comfort and design flair of a passenger car. Coming to market this summer, the second generation of Vauxhall's best-seller delivers an impressive 'wow' factor by bringing Vauxhall's award-winning 'sculptural artistry meets technical precision' design philosophy to the light commercial vehicle segment for the first time.
Complementing its new, eye-catching looks are state-of-the-art technologies and many practical, innovative features, both under the bonnet – diesel engines ensure strong pulling power with advanced BiTurbo propulsion – and in the cabin, making the Vivaro an extremely attractive competitor in this key vehicle class.
Approximately 500,000 vehicles are sold annually in West and Central Europe in this segment, with the Vivaro accounting for nearly ten per cent of this total.
"The second generation Vauxhall Vivaro distinguishes itself with its superb practicality and quality. After 13 successful years on the market, we wanted to make the new Vivaro's packaging even more attractive while raising the standard of its core capabilities," says Mark Adams, Vauxhall Design Vice President. "The new Vivaro showcases Sculptural Artistry and technical precision with sweeping sculptural design accents, bold proportions and premium accents. This gives it a sharpened and more refined character, making it the ideal mobile business card."
All the new Vauxhall Vivaro's standard roof variants are built at the Luton plant.
Older

Articles