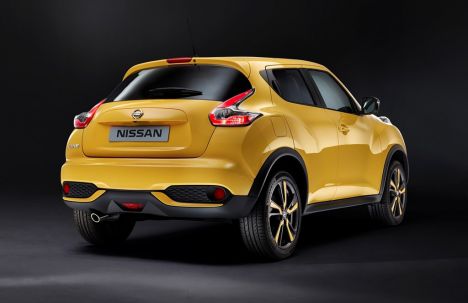 New Nissan Juke revealed in Geneva
4th March 2014
When it arrived a little more than three years ago, the Nissan Juke used innovation to create a whole new market segment. Just as the Nissan Qashqai pioneered the original crossover market, the Juke used dramatic design and advanced technology to break new ground in a more compact crossover package.
The Juke's combination of highly individual styling, strong driving dynamics and sophisticated interior equipment has allowed it storm from zero to 420,000 sales in less than 40 months, easily eclipsing its rivals.
Now, following Nissan's established practice of constant development comes the next chapter in the Juke story. Establishing itself as the original stand-out model in the growing small crossover market with premium style and refinement, the new Juke is ready to once again stamp its authority on the segment it created.
Already recognised as the design trend-setter, the new Juke benefits from a series of design enhancements, new engines, new equipment and a wide-ranging personalisation programme.
Among the changes are a new design at the front and rear with greater emphasis on both premium refinement and sporty design cues; a new downsized 1.2-litre turbocharged engine offering greater performance, economy and lower emissions; a revised 1.6-litre DIG-T engine; improved four-wheel drive with Torque Vectoring System; new alloy wheels; advanced equipment including a new audio system, the latest generation NissanConnect driver-vehicle interface, Nissan Safety Shield, Nissan's Dynamic Control system, plus the option of a new opening glass roof.
Revisions in the luggage area have increased space by 40 per cent in two-wheel drive versions up to 354L, while there's even greater opportunity for owners to really stamp their own personality on their Juke. A range of new colours and interior themes are available with a number of different personalisation packs.
On its way to a total of 420,000 sales, Juke has achieved 135,000 sales in 2013 with its popular set to increase with the introduction of the new version. All Juke models sold in Europe are built in Europe, at Nissan's highly productive plant in Sunderland, UK where three shifts per day are needed to cope with demand. New Juke will go on sale across Europe in the summer, 2014.
Older

Articles