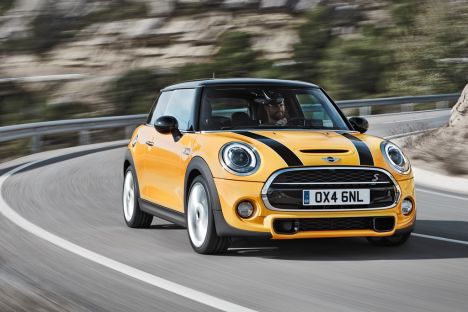 The next generation MINI revealed
18th November 2013
MINI has today unveiled the new MINI Hatch in Oxford, the car which has defined a segment since 2001.
Even though the new MINI is instantly recognisable – something which comes from having such a globally identifiable design – the car is completely new from the ground up. Every component has been back to the drawing board in an effort to optimise its function, performance and style.
The result is 'The New Original', a MINI which is distinctly familiar but enhanced in every single way. It features significant improvements in technology, engine efficiency and power delivery, driving dynamics, quality and – of course – personalisation. Inside, the new MINI Hatch is quieter than the outgoing model, with improvements to acoustic refinement inside the cabin.
The new MINI Hatch is more spacious than before, safer, finished to an even higher standard and provides the driver with a more dynamic and performance-oriented experience behind the wheel.
Inside the cabin, new technology ensures that the new MINI is the most connected car in its segment. A new LED display concept, the first of its kind, provides the driver with visual feedback whilst operating the car and creates a premium ambience. It reflects a maturity and confidence in the brand's design and engineering, a car which pays tribute to its unique British heritage yet stands ready to lead MINI into the second half of the decade and beyond.
The new MINI Hatch will be built in Britain at Plant Oxford, a state-of-the-art facility which celebrated 100 years of car production in Oxford during 2013. The car will launch in the UK and globally in Spring 2014 and be priced from £15,300 OTR.
Older

Articles