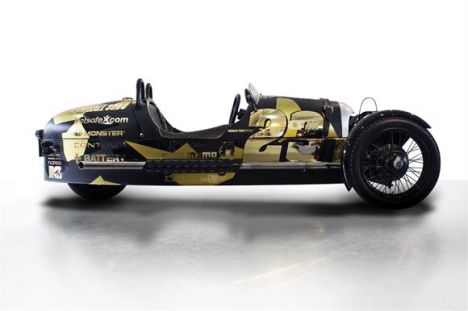 Morgan make their 1000th 3 Wheeler
13th November 2013
The Morgan Motor Company has now made 1000 examples of it's iconic 3 Wheeler which went back into production in 2011 after a 60-year break, with plans to create just 400 of the cars.
Graham Chapman, technical director with the Worcestershire-based Morgan Motor Company, said the decision to produce the cars was not an easy one to make at first. He said: "A few short years ago, we were not sure how successful it would be. It did seem like a bit of a gamble. "But the brand is very strong and demand for the cars has just kept growing. "I think that is down to the unique look of the cars and the constant interest in them."
Morgan are now looking forward to announcing the 2000th 3 Wheeler next year!
Older

Articles