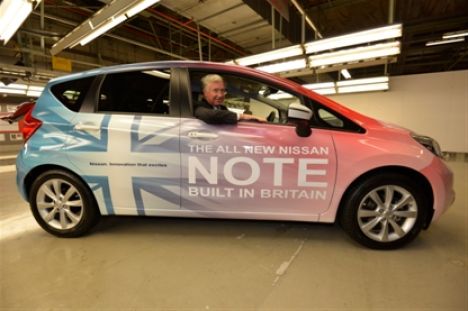 New Nissan Note production starts in Sunderland
16th September 2013
Nissan is today celebrating the start of production of the new Nissan Note at its record-breaking Sunderland Plant.
Already the UK's biggest ever car plant, the new Note is set to boost production even further in Sunderland following a £125m investment by Nissan, secured for the UK with a £9.3m grant from the UK Government's Regional Growth Fund.
The official start of production is being marked at a ceremony on Line 2 at Sunderland Plant by John Martin, Nissan's Senior Vice President for Manufacturing, Purchasing and Supply Chain Management in Europe, with the UK's Minister of State for Business and Enterprise, Michael Fallon, in attendance.
The new Note's design and technology has already caught the attention of customers, with Nissan dealers across Europe taking more than 14,000 pre-orders since the order books opened in July.
Older

Articles