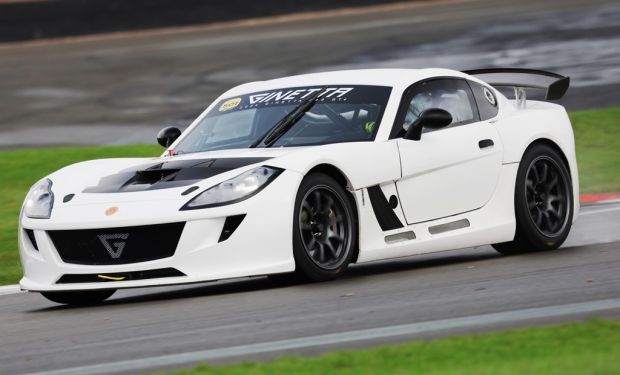 Ginetta unleashes the 2024 G56 GT4 Evo
20th November 2023
Ginetta, the renowned British manufacturer has revealed its latest creation, the 2024 G56 GT4 Evo.
Making its highly anticipated race debut in the hands of customers next year, the Evo model builds upon the success of the original G56 GT4, ensuring it remains a formidable contender in GT motorsport series globally.
The 2024 G56 GT4 Evo introduces a comprehensive evolution package, with significant enhancements in key areas to elevate the car's performance on the track that is homologated for GT series and endurance racing globally.
In addition to improvements in cooling, the G56 GT4 Evo addresses on-track performance gains, with revisions to improve tyre heat and degradation. This includes adjustments to the suspension, roll development, a higher platform height, and larger wheels and tyres on both axles, providing a more balanced and competitive race car over extended stints.
One key focus is on the redesigned bonnet and cooling system, which plays a pivotal role in maintaining optimal temperatures in both the engine area and cockpit.
Mike Simpson, Ginetta's Director of Motorsport, said: "The 2024 G56 GT4 Evo is an upgrade in every possible area. "We have had many cars circulating in endurance racing in tough climates over the last year's, the Evo upgrade is the accumulation of listening to customers/teams and developing what we believe is the best GT4 car on the market."
"We have strived for greater top speeds within the Balance of Performance (BOP) management, adding weight lower down in the chassis gives us some wins in safety and torsional stiffness. The increased weight and higher ride height of the car has allowed for more emphasis on the straight-line capability of the Ginetta, making it a very competitive car for both gentlemen and professional drivers."
Noteworthy changes to the aerodynamic profile, including a visually striking bonnet and alterations to the rear wing, contribute to gains in overall aerodynamic efficiency. There have been major changes to the cooling package around the engine and into the cockpit, with improvements to air-conditioning to reduce cockpit temperatures, ensuring our drivers feel refreshed.
The G56 GT4 Evo's first year of competition will include a production run of 20 cars, with half already reserved by existing customers.
To ensure the G56 GT4 Evo is ready for the rigours of competition, Ginetta conducted extensive testing on a dyno, at its Blyton Park test track, at Silverstone, Donington Park and recently secured victory in the 4-hour Ultimate Cup race at Magny-Cours in France. Evo components will also be tested in the Creventic Middle East Cup to guarantee performance and reliability for 2024 GT4 customers.
Key Performance Figures:
Top Speed: 165 MPH
Engine Capacity: 6.2 LTR
Max Power: 500 BHP (without BOP)
Weight: 1400 KG (without BOP)
Older

Articles