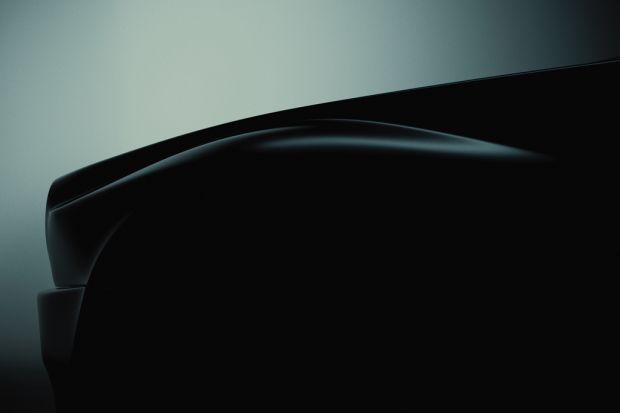 TWR: The next generation of the legend
23rd October 2023
One of the most famous names in performance engineering, TWR, will begin a new life as a bespoke constructor of automobiles. The new company is set to channel the same spirit, drive and ethos that helped make the original Tom Walkinshaw Racing an icon.
A driving force in both the motor racing and performance car worlds, Tom Walkinshaw established the original TWR in 1975. Across the near three decades that followed, he went on to create some of the most iconic and successful machinery the performance engineering world has ever witnessed.
Walkinshaw was instrumental in sparking an interest in motorsport from many class-leading carmakers. TWR's touring car favourites include the Rover Vitesse, Holden Commodore, Mazda RX-7, and the cult classic Volvo 850 Estate. Then there are the road car projects. The Aston Martin DB7 and Renault Clio V6 owe their very existence to Tom Walkinshaw's groundbreaking work and persuasive nature.
Jaguar is noted for its longstanding and extremely successful relationship with Walkinshaw, and together they produced the infamous XJS, which went on to win both the 1984 European Touring Car Championship and 1985 Bathurst 1000. Perhaps the most legendary TWR-Jaguar projects were the succession of monstrous Le Mans-winning Jaguar XJR Group C designs. The DNA of these cars was then used to create what would become perhaps the ultimate Jaguar production cars, with TWR heavily involved in the creation of both the XJ220 and XJR-15.
Now, the famous TWR name will return, and along with it comes the same pioneering spirit and drive for success that made the original company into an international powerhouse.
Driven by Tom Walkinshaw's son, Fergus Walkinshaw, the new generation of TWR has already assembled a highly skilled technical team. In the same vein as the original firm, TWR will set out to become a world-class constructor of bespoke high-performance automobiles that aim to push the envelope of performance engineering, while also working with class-leading brands to maximise the potential of their own products.
In a rapidly evolving landscape where so many modern performance cars are governed by their electronic systems, TWR seeks to preserve and perfect the analogue driving experience. By blending the best of modern materials and innovative design concepts with traditional engineering, TWR aims to craft vehicles with a perfect balance of performance, style, functionality and quality.
TWR founder Fergus Walkinshaw said: "It gives me a great amount of pride that the TWR name will live on for a new generation. High-performance engineering runs in the blood of the Walkinshaw family, and ever since the original TWR closed its doors I have longed to find a way to continue the family legacy. Through this new iteration of TWR we can not only celebrate the history and heritage of the original TWR, but also push the boundaries of our projects further than ever before.
"This new generation of TWR is first and foremost an engineering company that will make cars, rather than a car maker doing engineering. And that's an important distinction. We will make use of cutting-edge technology, combining new expertise with traditional craft to build world-class products that make a statement of what this new TWR is all about. We aim to build some truly impressive and innovative automobiles, unconstrained by the rulebooks and styling demands of OEMs.
"We have scoured the performance and motorsport engineering worlds to assemble an incredibly talented technical team, including some members who were part of the original TWR, which just adds to our depth of knowledge and expertise. It's from this base that TWR can push forward for a bright new future."
Details of the first TWR project will be unveiled shortly.
Older

Articles