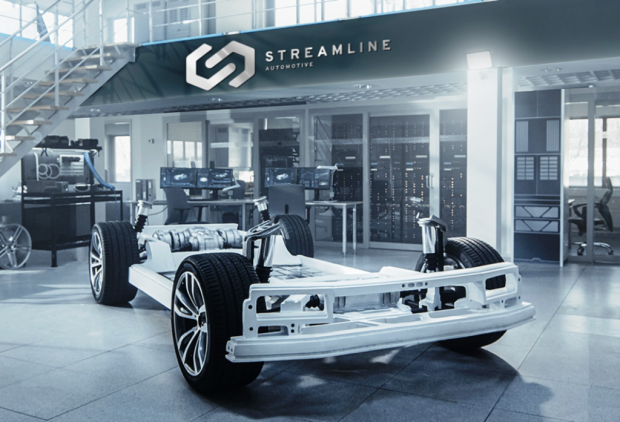 Fablink Group launches Streamline Automotive to provide low to medium volume vehicle manufacturing
11th May 2022
Leading British Tier 1 supplier, Fablink Group, today announces the establishment of Streamline Automotive. The new division has been created to meet the rapidly growing demand for low to medium volume manufacturing and clean build assembly services from premium OEMs, specialist brands and e-mobility start-ups.
Streamline Automotive is founded on the success and continuous growth of Fablink Group over more than 15 years and draws on the unique manufacturing and technical expertise within the Group. Streamline Automotive provides cost-effective and complete clean build vehicle assembly capabilities within state-of-the-art facilities. This service is enhanced by the foundations set by Fablink Group's comprehensive manufacturing base and strong supply chain management capability.
Customers of the new division will also benefit from Fablink Technologies – the advanced engineering hub at the heart of the Group – providing full backing to customer engineering teams from first concept study to full-scale manufacture, including product development, prototyping, tooling and Design for Manufacture (DFM) support.
Streamline Automotive will feature the sub-brand: Streamline E-Mobility. Rapidly scaling for the mass shift to electrification in the automotive and commercial vehicle sectors, Streamline E-Mobility is primed to accommodate increasing demand. The sub-brand will provide EV companies, start-ups, and e-mobility companies a competitive turnkey manufacturing solution for mixed material architecture including body panels, lightweight chassis and bonded structures as well as complete vehicle assembly. These core technical competencies of Streamline Automotive and Fablink Group are highly applicable to electrically powered vehicles, where lightweight components are of vital importance to battery range, vehicle performance and environmental impact.
Streamline Automotive will also provide customers with fundamental support through purchasing and the supply chain including Bill of Materials (BOM) establishment and sourcing strategies across a range of relevant commodities, including EV powertrain systems and batteries.
Older

Articles