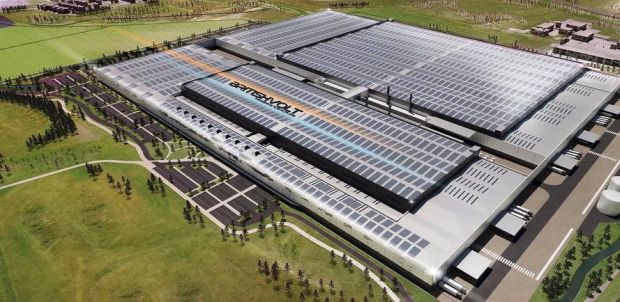 Britishvolt gets £100m boost to build UK's first large-scale 'gigafactory'
21st January 2022
The UK government will invest £100m in Britishvolt as the car battery manufacturing start-up outfit seeks to build Britain's first large-scale "gigafactory" in the north-east of England.
The government's Automotive Transformation Fund will invest alongside asset management company Abrdn and its majority-owned property investment arm, Tritax, to fund a sale and leaseback deal for the huge building that will house the electric car battery factory, near Blyth in Northumberland.
Peter Rolton, Britishvolt's executive chairman, said: "The UK automotive industry needs a local source of batteries. Chinese or other Asian imports are not going to be an option. There will be very, very significant shortfalls of batteries. We are absolutely vital to maintain the UK industry and support those jobs."
Britishvolt is one of two major UK battery manufacturing projects that has secured funding, alongside the expansion of an existing plant at Sunderland owned by China's Envision that supplies to Nissan.
The company is hoping to build the plant rapidly with the aim of supplying a large part of the UK car industry's needs as it transitions from internal combustion engines to electric cars that produce zero exhaust emissions. It is in talks with several potential clients, and sportscar maker Lotus has signed a memorandum of understanding, Bloomberg reported on Thursday.
Older

Articles